business
Penny-Pinching for MBAs
Francesca Di Meglio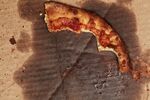 Financial aid experts have long been telling graduate business students who have been working and might have forgotten their undergraduate days to learn to live like students again. Few, if any, have ever explained what that really means. Here is a checklist of how to learn to live like a student, based on advice from admissions/financial aid offices at some top business schools:
Save your pennies
To get used to living like a student again, Elizabeth A. Casale, director of financial aid at the Carnegie Mellon Tepper School of Business, suggests cutting corners whenever possible. Use coupons and quit making unnecessary purchases. Think pizza instead of steak. Students must pay attention to their spending habits and adjust accordingly. "Don't automatically borrow what the school is offering in loans," she says. "Strategize about ways in which you may be able to live for less than the school's published cost of attendance."
Search for work
Who says graduate business students should not have a job during the two years they are in school? Internships are not the only way to earn extra cash. There are other places to which one can turn for work, including the university itself. Even if the school has not offered scholarship money, it might be in need of your skills and talents beyond the classroom. "You'll be surprised at how many departments are interested in hiring graduate students," writes Paul North, director of MBA admissions and marketing at the Michigan State University Broad Graduate School of Management.
Make work for yourself
There's an entrepreneur inside just about every business student, which is worth tapping into. Freelance consulting projects or starting a side business (not necessarily related to your future career) can make living like a student a little less difficult and a lot more interesting. North points to a student who took black-and-white photographs of the Michigan State University campus, framed them, and sold them to alumni.
Connect with the financial aid office
Students should talk to someone in the financial aid office at their school as soon as possible. A meeting can give students a good idea of the reality of their situations. "High customer-service-oriented offices will offer invaluable guidance on the funding process [and] how to budget for additional potential costs, such as international trips and other likely additional expenditures not always immediately apparent," writes Salomon Medina, a financial aid specialist in admissions at the Rice University Jones Graduate School of Business.
Keep your goals in focus
Spending a lot could hurt you in the long run, aside from the peril of winding up in constant debt. "I had some classmates who were fixated on getting the highest-paying job and took out lots of debt," writes Ted Curran, executive director of finance at Tepper and an alumnus of the school. "I felt like they did not take advantage of the experience, and it put a lot of pressure on them to get the highest paying jobs regardless of fit and interests."
Join the discussion on the Bloomberg Businessweek Business School Forum, visit us on Facebook, and follow @BWbschools on Twitter.
Before it's here, it's on the Bloomberg Terminal.
LEARN MORE