A Flying Car for Just $279,000
Brett Berk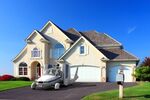 "So how much room do you need to get this thing going?" I ask Carl Dietrich, chief executive officer and chief technology officer at Terrafugia, referring to his company's new aircraft, the Transition, which will make its public premiere this week at the New York International Auto Show. "Like, let's say you're stuck in traffic on I-95, how much space would you need to take off?"
I'm just ribbing him. There would obviously never be enough clear tarmac in the Eastern corridor's interstates to get the Transition off the ground. But like a true engineer (Ph.D. at MIT, 2006) Dietrich answers in earnest. "It's not something where you can see some traffic ahead and hit the button and hop right over it."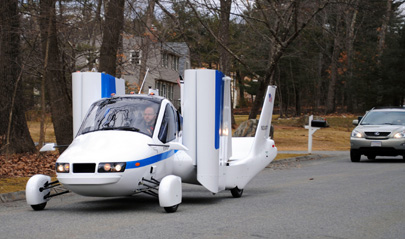 The vehicle he's talking about is a production prototype for one of the first "roadable aircraft" approved by the U.S. Federal Aviation Authority: a flying car that's capable of being driven legally to the local airport, unfolding its wings, and then taking off and cruising at 100 mph before landing on a runway and driving you to your final destination. That's all while delivering 35 mpg on the highway and 20 mpg in the air.
The impetus behind this futuristic product is a 2004 FAA rule change—the Sport Pilot/Light Sport Aircraft Rule—that allowed a streamlined process for pilot certification and a modification in light-plane build standards. Foreseeing that this revision might usher in a new wave of simpler air travel, Dietrich and four grad school classmates (private pilots all) decided to explore bringing a new product to market. They would aim at overcoming the biggest obstacles to entering the world of private aviation: fear and difficulty of traveling in inclement weather, high costs of ownership, and lengthy travel times to and from the nation's network of regional airports.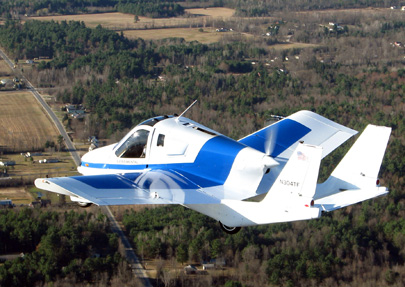 As they analyzed the market-research data, the partners realized their solution had to include roadability, the capacity to be driven on public streets. This would mitigate problems with bad weather because the plane could simply land and finish its route over roads. It would limit costs, as the plane could be parked at home, precluding the need for on-site airport storage. And with a public airport within 30 minutes of most Americans, the ability to go directly from point of origin to final destination would reduce the number of steps—and concomitant delays in transferring vehicles, passengers, and baggage—to one. "At the majority of these 5000 public-use airports," Dietrich says, "a pilot of one of our vehicles—once issued a use permit—can just drive up, swipe through the gate, taxi, and take off. You don't even have to talk to anyone."
Terrafugia has already garnered 100 $10,000 deposits on its vehicle, which is projected to go on sale next year at a starting price of $279,000. Nearly 95 percent of those customers are pilots, which aligns with the company's business plan to service existing members of the general aviation market. But in order to explore the potential for expansion beyond this base, the company will be flapping the Transition's wings and handing out thousands of consumer surveys at New York's Jacob Javits Convention Center from Friday, April 6, through Sunday, April 15. (As an bonus, the place-holding deposit will be reduced to $2,500.)
Now, if only someone could perfect teleportation.
Before it's here, it's on the Bloomberg Terminal.
LEARN MORE