Will the JOBS Act Mean More Surprises Like Groupon's?
by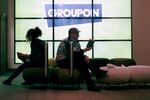 Should Groupon's revelation Friday that its financial statements may not be reliable make boosters of the JOBS Act think twice? The bill, passed overwhelmingly by Congress last month and awaiting President Barack Obama's signature, is intended to make it easier for fast-growing startups to raise money. One way it does this is by rolling back certain disclosures and investor protections for newly public companies that have less than $1 billion in revenue.
Groupon, which has been dogged by questions over its accounting since it filed to go public last year, announced Friday that larger refunds caused its revenue, operating income, and net income to be lower than originally reported, sending its share price down 12 percent today. The daily deals company also reported that "we concluded there is a material weakness in internal control over financial reporting," meaning "there is a reasonable possibility that a material misstatement of our annual or interim financial statements will not be prevented or detected and corrected on a timely basis." Groupon said it is working with an unnamed accounting firm to prepare a report on its internal controls for next year.
Groupon, with $1.6 billion in revenue in its most recent fiscal year, is too large to qualify for the exemptions that the JOBS Act would afford so-called emerging growth companies with less than $1 billion in sales. Next year it will have to have an auditor evaluate its internal controls, a requirement of the Sarbanes-Oxley Act put in place a decade ago after the Enron-era accounting scandals. Still, the JOBS Act would let many newly public companies delay complying with that requirement, known as Section 404(b), for as long as five years. (It also gives those companies relief from other disclosures.) If President Obama signs the law, as expected, how much should investors worry that such companies' financial controls are inadequate, or that their stated results may not be trustworthy?
Companies will still have good reasons to be careful about their internal controls, according to Robert Buckholz, a partner at Sullivan & Cromwell who co-authored a handbook on Sarbanes-Oxley. The proposed JOBS Act exemption "does not change the requirement that management report on [internal control over financial reporting], meaning senior management of the company must still engage on and take responsibility for these matters," he said in an e-mail.
Companies still face the consequences if investors think their books are not in order, Buckholz said: "A stumble that damages its credibility with investors will directly and adversely affect a company's valuation. I don't see this transitional relief in the JOBS Act as affecting that calculus much, it at all."
Another aspect of the law that would let companies submit their filing documents confidentially to the Securities and Exchange Commission and resolve questions behind closed doors is also getting new attention in light of Groupon's restatement.
Rocky Agrawal, a blogger and marketing consultant who has been critical of Groupon, says such private negotiations for companies going public could keep important information from investors. "The SEC already has some conversations in private with companies through the comment letter process. These aren't released until after the IPO takes place," he said in an email. In Groupon's case, Agrawal pointed out, those letters were released in the last week of December.
"Groupon investors would have been better served if those letters were public at the time the SEC had those discussions, instead of buried during the holidays," Agrawal said. "If the SEC has concerns about a company, investors deserve to know them."
Entrepreneurs and venture capitalists have said for the past decade that the cost of complying with stringent disclosures and auditing standards deters small companies that want to raise money in the capital markets. If the government is ready to loosen those standards, investors may need to prepare for the possibility of more unpleasant surprises.
Before it's here, it's on the Bloomberg Terminal.
LEARN MORE