Clinton Initiative Launches Student Entrepreneurs
Alison Damast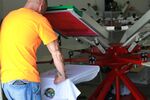 Every spring, the Clinton Global Initiative University meeting brings together some of the world's most promising student entrepreneurs, who come to the group's annual meeting with ideas they hope will bring about social change.  This year will be no different, with 1,000 college students from more than 75 countries and 300 colleges and universities convening for the event, starting today at George Washington University in Washington, D.C.
President Bill Clinton founded the program five years ago to inspire students to make a "commitment to action" to tackle a problem in their community, and give them the skills necessary to implement the idea. This year one of the sessions on the meeting's packed agenda will focus on the global economic crisis and the impact it has had on recent college graduates. With few jobs to go around, many have started their own companies. According to the Clinton Global Initiative University's website, 20 percent of Millennials have started their own businesses, and 40 percent envision doing so in the future.
During a conference call this Wednesday, Clinton highlighted what he thought were some of the more promising student ideas to come out of the program. Some of these students' "commitments" have become businesses, such as Triple Thread Apparel, a promising startup with a social entrepreneurship bent launched by Kyle Lloyd McCollom Jr., who came up with the idea while attending Vanderbilt University in 2010. Today, the custom T-shirt company employs former criminal offenders and has been able to raise more than $65,000 in capital, Clinton said. Another promising idea came from Christine Schindler, an engineering student at Duke University who'll be starting a mentorship program in 2013 to educate teenage girls in her community about the benefits of an engineering career, and help them build low-cost medical devices for hospitals in developing countries.
In the past few years, many business schools have been putting more of a focus on entrepreneurship in the curriculum, but is there really enough support at universities to enable students to take their business ideas to the next level? I asked President Clinton if he thought schools need to do more to make entrepreneurship a more feasible career path for today's students.
Clinton said he believes colleges and universities can do more in this area, from creating small business labs for students to helping them find ways to start their own companies if they can't find a job after graduation. "It's an opportune time for colleges that don't do it now to think about setting up office space and other kinds of support systems for small business and startups among their graduates," he said.
Another crucial element for these students is funding, and new "crowdfunding" legislation could soon make it easier for startups to raise capital in small amounts from investors, Clinton said. He's also eager to help students with promising ideas. For example, he said if Schindler's engineering mentorship program is a success, he'd like to help raise funds at the annual Clinton Global Initiative meeting to scale her project, a move that could go a long way to getting more women to consider careers in the science, technology, engineering, and mathematics fields.
Clinton added: "If we can get 40 or 50 colleges or universities to say they'll do the same thing, then we can go out and try to raise the money necessary to support this on a larger scale."
Before it's here, it's on the Bloomberg Terminal.
LEARN MORE