Recruiter Q&A: AT&T's Eric Threlkeld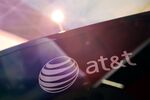 This is part of an ongoing series of Q&As with recruiters from top MBA employers. This week we bring you edited excerpts of an e-mail exchange between Bloomberg Businessweek's Erin Zlomek and Eric Threlkeld, associate director of national college recruiting at AT&T.
Do you have a full-time hiring program that targets newly minted MBAs?
Yes, we have three. The Leadership Development Program is our flagship, and participants do three rotations across various organizations within the company. In our Financial Leadership Program, participants do two rotations within finance and one in the operations side of our business. The Human Resources Leadership Development Program also features three rotations, each through different functional areas of HR. All of these programs have corresponding internship opportunities, training, development, and mentoring components.
What will AT&T's MBA hiring look like this year?
We expect MBA hiring to slightly increase. Many of our hires will go into the finance, marketing, and core operations business units. Core operations assignments include new growth areas such as wireless.
Will you be recruiting at any new schools this year?
This is the first year we are recruiting on campus at Babson College and the University of Michigan. We routinely recruit from about 25 top business schools in the U.S.
Tell me about your ideal MBA hire.
Our ideal MBA hires have two to seven years of work experience in technical, marketing, or finance positions as well as leadership experience. Lately we have been more focused on hiring MBAs with a technical background. We also focus on candidates who have proven to be innovative and flexible.
What percentage of your MBA interns typically receive job offers?
Historically, about 65 percent receive job offers at the end of their internships.
What should a job candidate know about your company before he or she takes part in an on-campus interview?
Knowledge of AT&T will always help set a candidate apart. Candidates should research our industry and the current challenges and opportunities for the company. Candidates must clearly demonstrate the experience and skills they bring, and how they can contribute to growth.
Join the discussion on the Bloomberg Businessweek Business School Forum, visit us on Facebook, and follow @BWbschools on Twitter.
Before it's here, it's on the Bloomberg Terminal.
LEARN MORE