Can Hertz Outrun Zipcar in Hourly Car Rentals?
Long a leader in daily car rentals, Hertz hopes to overwhelm the hourly rental upstart
By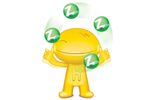 When one of Mark Frissora's sons was a student at Harvard University almost a decade ago, he became a devoted customer of niche car rental firm Zipcar. The fact that his father was named chief executive officer at Hertz Global Holdings in 2006 didn't keep the youngster from singing the praises of the quirky company, which appealed to young, urban dwellers who didn't own wheels but occasionally used their laptops to rent autos by the hour. The elder Frissora was listening. He later considered buying fast-growing Zipcar, he says, before deciding Hertz should build its own hourly rental brand.