MBA Journal: Coming to a Couch Near You
Nicole Hensel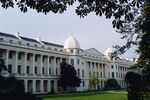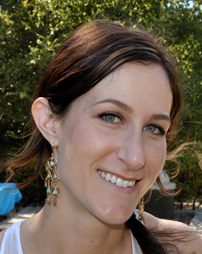 It's hard to believe there are fewer than three months left in my MBA program at London Business School. We all say: "It feels like yesterday" that we each set foot on campus for the first time, ready to soak it all in, eager to get back into a classroom rather than an office. While the second year has certainly had a more languid pace than the frenetic rhythm of the first, I still can't quite fathom where the last few months have gone.
Some of my classmates have already graduated. Those who chose to pursue the 15-month program already have diplomas in their hands, many now earning a steady income in their new roles, post-MBA. For those of us pursuing the full 21-month program, we have just a few more decisions left to make. The next few months will mark deadlines for spring course enrollment, commencement registration, and submission of our second-year project (a final thesis of sorts, centered around a consulting project or business idea). Most important for many, we'll decide our plans for after graduation.
The full-time recruiting season spans most of the second year, depending on your area of interest, and jobs continue to be posted well into commencement week. I feel very fortunate to have only briefly participated in the chaos of recruiting this year, as I was lucky enough to convert my summer internship into a full-time role. You might remember from my previous posts that the company I'll be working for has a strict policy against mentioning it by name or documenting my experiences there, but I can say that I'm quite happy with how things turned out.
One major reason I enrolled in the MBA program was to help give me an avenue to some of the robust, brand-name companies I admired. With mostly startup and small company experience on my resume, I attribute a large part of my success in the job hunt to the MBA degree and recruiting process. Although I could potentially see myself returning to the startup world eventually, I am excited about this new adventure and chapter in my life, working for a multinational company.
My foray back into the real world begins in May, soon after the completion of my last LBS elective and the submission of my second-year project. After nearly two years out of the full-time workforce, I am eager to rejoin the working world. I'll be staying here in the U.K., working out of my company's London office with regular trips back to headquarters in California. In the meantime, I'm trying to enjoy the moment—my last few lectures from world-renowned professors, the upcoming TEDxLondonBusinessSchool (a program for sharing ideas) and other final LBS events, the amount of free time between classes, and most important, the network of friends and contacts I've developed over the last year and a half.
It's been said that "When a man is tired of London, he is tired of life." Perhaps that's not entirely true, but maybe it does sum up in a nutshell why so many of my classmates have chosen to stay in London, rather than return to their home countries. The city offers many employment opportunities for the highly educated in a broad range of industries. Although I'll be losing some close friends to cities all over the map, I certainly hope to stay in touch via e-mail, Facebook, and the occasional visit. It's a running joke at LBS that a main draw to the program is the number of couches you'll be offered to sleep on across the world when you graduate; I'm proud to be part of this new couch-surfing community.
In between journal entries, you can keep track of Nicole's business school adventures at the Business Schools Facebook page. Follow the Bloomberg Businessweek B-Schools team on Twitter.
Before it's here, it's on the Bloomberg Terminal.
LEARN MORE