MBA Dilemma: Reneging on an Accepted Job Offer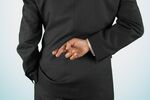 A guest post from Roxanne Hori, associate dean of corporate partnerships at Northwestern University's Kellogg School of Management. As head of Kellogg's Career Management Center, Hori has more than 16 years' experience counseling MBA students on careers.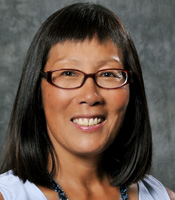 Spring is in the air. Flowers are blooming. Your job offer is locked and loaded. It's time to focus on the last few weeks of school before returning to the business world.
But wait. You're approached by an impressive executive about an impressive opportunity at an impressive firm. You think: What's the harm in having one conversation? It feels good to be courted. It couldn't hurt to casually explore things.
Stop right there!
Every fall, career centers spend time talking about the importance of thinking through decisions presented to job seekers. At the time you hear this message, you think: Of course I am going to be thoughtful about what opportunity I'm going to take. I would never go back on an acceptance. I have committed, after all.
Once spring rolls around, however, this mindset changes for some. It is flattering to be approached about opportunities. It is sometimes difficult to extract oneself from those conversations. But if you have already accepted a position, you should step back before taking it any further. This is not always easy, but if there is a great opportunity for you today, don't you want to make sure there will be another one when you're ready to make a move in a few years?
It is a very small world. Reputation is key. Demonstrating the ability to commit goes a long way. Demonstrating the inability to commit goes a longer way. Be mindful of your professional brand today and it will pay dividends down the road.
Join the discussion on the Bloomberg Businessweek Business School Forum, visit us on Facebook, and follow @BWbschools on Twitter.