Facebook's IPO Passes a Hurdle
by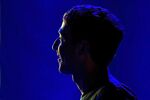 Facebook appears to have avoided a hurdle that has stymied other recent IPOs. The social network updated its registration documents to go public on Tuesday night, offering greater insight into how it determines the location of mobile users and warning that a patent dispute with Yahoo!, which sued Facebook on March 12, could have a material impact on its business. It also has extra detail about the voting agreements that give Mark Zuckerberg control over a majority of voting rights, disclosing which early shareholders have given him the power to decide specific actions, such as issuing stock. The company did not signal plans to end the arrangement.
In a further sign that Facebook is pushing ahead to public trading, Bloomberg News today is reporting that the company has ordered a halt this week of its shares on secondary markets to help the company assess its shareholder base.
The Facebook IPO path, at least so far, has been smooth compared with the major hiccups a second amended registration has caused for other companies planning to go public. Pressure from the Securities and Exchange Commission forced Zynga to alter how it recognizes revenue from such goods as virtual tractors on its popular Farmville game. The daily deal site Groupon retreated from a controversial accounting method in its second amended filing after resistance from the SEC. Regulators also have forced corporate governance changes, as they did earlier this year when the Carlyle Group abandoned provisions that banned shareholders from filing class actions. The Carlyle IPO is pending.
The process of updating registration documents is part of the complex IPO procedure, when companies tussle with the SEC over the disclosures in registration documents. After a company files the initial registration document, known as the S-1, the SEC examines the documents and responds with a first "comment letter" containing its queries. That inquiry tends to have "open-ended" questions, says Martin Wellington, a Davis Polk attorney who worked on the IPO for the streaming radio service Pandora Media. "The second comment letter is where you figure out whether you really have an issue or not."
Before it's here, it's on the Bloomberg Terminal.
LEARN MORE