Has HTC Forgot About Dre?
by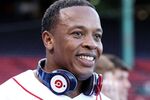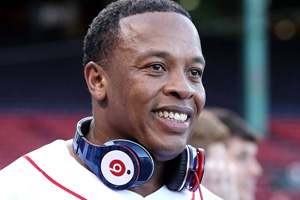 Last August, Taiwanese smartphone maker HTC paid $300 million for a 51 percent stake in Beats Electronics, the high-end headphone and speaker maker founded by rapper Dr. Dre and famous music producer and American Idol regular Jimmy Iovine. So that should give Peter Chou, HTC's chief executive officer, the final say on whether Beats should buy online music service MOG. Reports in the New York Times, Business Insider, and other media this week have said Beats is in late-stage negotiations to acquire MOG. During an interview at HTC headquarters in Taoyuan, a small city near the Taiwanese capital of Taipei, Chou won't comment on whether talks are under way—but says HTC executives aren't in the habit of telling their Hollywood subsidiary what to do. "We respect them," he says of Iovine and Beats President Luke Wood. "We really let them make decisions."
Chou needs to keep the Beats team happy, since he's counting on them to help drive a much-needed rebound for HTC. With Apple and Samsung Electronics so dominant, Google buying Motorola, and ZTE, Huawei, and other Chinese companies promoting inexpensive smartphones, HTC is getting squeezed from all ends. The company's sales fell 40 percent in February, just the latest bad news to plague the former highflier. In the third quarter last year, HTC had the top spot in the U.S. smartphone market, but then Apple introduced the iPhone 4S and by yearend HTC was struggling. The company "closed [the year] at a much slower pace than we would have liked," concedes Jason Mackenzie, president of global sales and marketing. "We kind of let the portfolio get away from us, trying to do too many products in a short period of time."
Adding sound technology from Beats should help HTC stand out from the pack of Android makers trying to keep pace with Apple, Chou hopes. "I think music is something [that] can really differentiate HTC's experience," he says. "Your music will have awesome hi-fi quality."
In addition to Beats, Chou has been making a string of investments in U.S. and European software and content startups in an effort to diversify the Taiwanese company away from its roots as a gadget manufacturer. They include Seattle-based mobile cloud developer Dashwire, Palo Alto (Calif.) gaming company OnLive, and London-based mobile video company Saffron Digital. HTC keeps some of them on a tight leash. Not Beats. As strangers to Hollywood, Chou says, HTC's executives are willing to take a backseat. "Some companies, we know we want to absorb them completely and merge them with the local teams," he says. "But we are not [recording industry] experts. We want to give them freedom so they keep working on what they believe."
Investors aren't yet convinced of Chou's strategy. HTC's stock price is down 35 percent over the past 12 months. That's much worse than the 6 percent drop for the benchmark Taiwan stock index, the Taiex. And what of HTC's biggest rivals? Samsung Electronics is up 44 percent over the same period. Apple's stock has jumped 77 percent.
Before it's here, it's on the Bloomberg Terminal.
LEARN MORE