Foreclosures Still Haunt the Housing Market
By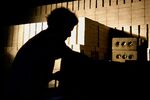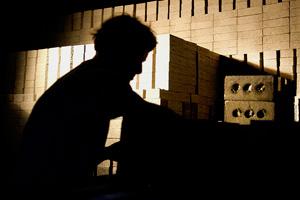 Despite glimmers of hope in the unemployment statistics and other economic indicators, housing remains in a slump. New Commerce Department data show that new homes sales fell 1.6 percent in February, which follows a decline in January. The number of foreclosed homes on the market—and the threat of more to come—continues to drag down sales. "It is unlikely that home prices can recover on a sustained basis until the number of distressed properties is significantly reduced," Steven Wood, president of Insight Economics, told Bloomberg News.
There are signs that lenders may be stepping up their efforts to tackle the problem. Bank of America is starting a program to help delinquent homeowners avoid foreclosure. Borrowers will be able to hand their title to the bank, then remain in the house while renting it for up to three years at or below market rates. The pilot will start with fewer than 1,000 borrowers in Arizona, Nevada, and New York. The idea behind so-called Right to Rent programs have had support among progressives such as Dean Baker, co-director of the Center for Economic & Policy Research, who has advocated the measures for several years.
The BofA plan goes one step beyond "deed-in-lieu" programs, where banks forgive a borrower's mortgage debt if he or she hands over the keys and moves out. That move doesn't harm the borrower's credit score as much as a foreclosure does. Banks did nearly 9,000 deed-in-lieu transfers in the year ending September, according to federal data.
Calls are also mounting to help homeowners who owe more than their home is worth. The Obama administration has given lenders more incentives to reduce principal. The big $25 billion robosigning settlement included promises by banks to reduce principal for underwater borrowers. Since then, the Federal Housing Finance Agency has come under pressure to let Fannie Mae and Freddie Mac do the same. FHFA head Edward DeMarco has resisted, saying reducing the amount homeowners owe would be costly for the government-sponsored enterprises.
Today, NPR and the investigative newsrooom ProPublica are out with a report contradicting that claim. The story says that Fannie and Freddie's internal calculations show that reducing principal not only helps borrowers but would also save taxpayers money. Last year, Ocwen Financial, the largest subprime mortgage servicer, told Businessweek that it often writes down principal because homeowners whose mortgages have been modified without a principal reduction are up to twice as likely to redefault as those with some forgiveness. Banks have long used principal reductions when modifying loans they own. If Fannie and Freddie finally follow suit, they could have a real impact on the foreclosure problem—and help the housing market recover.
Update: Housing Wire reports that at a conference today, Freddie Mac CEO Charles Haldeman said the Obama administration's new incentives for lenders to reduce principal may have "sweetened" the program enough for the GSEs to participate. "If there are very large incentive payments — which could be 50 percent of what you could write down — it may be in our economic self-interest to participate in that," he said. Haldeman reiterated that ultimately, the decision will be up to DeMarco.