China: The Next Internship Frontier
Alison Damast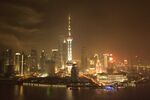 James Critelli knew only five words of Mandarin, but he didn't let that stop him from applying last year for a summer internship in China, a country that's fascinated him since he accompanied his father there on a business trip as a child.
Critelli, now a junior at Cornell University's Dyson School of Applied Economics and Management, No. 3 in Bloomberg Businessweek's latest ranking of the nation's best undergraduate business programs, was placed last summer with an investment bank and energy think tank in Shanghai through CRCC Asia, a company that specializes in placing college students and recent graduates with internships in China. For Critelli, the experience was well worth the nearly $4,000 price tag the company charged for the two-month experience.
"I now have a perspective on China that people who haven't been to the country would never be able to get," said Critelli, 21, an applied economics and management major. "It's something that sets me apart from a lot of people."
Critelli is part of a new wave of undergraduate students, many of them business majors, that are heading to Shanghai, Beijing, and other Chinese cities to get international work experience in the world's second-biggest economy, bolstering their résumés in a still-tough job market for college graduates. In the 2009-10 academic year, the latest for which data is available, 20,000 students received academic credit at U.S. colleges and universities for internships or work abroad, according to the Institute of International Education's 2009-10 Open Doors report. Many of these students have interned in such countries as Israel, the U.K., and Germany; lately, an increasing number seek positions in China, say several internship providers.
Intrax Internships Abroad, a division of Intrax Cultural Exchange, which matches students with internships in Europe, South America, and Asia, reports that applications to its internship program in China increased 600 percent from 2010 to 2011.  CRCC Asia, one of the largest organizers of Asian internships, says it received nearly 6,000 applications from students last year, nearly double the number in 2010. The company works with 300 companies in China, including JPMorgan, Morgan Stanley, and KPMG and smaller Chinese startups, says CRCC Asia Director Edward Holroyd Pearce.
"The job market is definitely playing a role in the popularity of these internships," Holroyd Pearce says. "It is just making every upcoming graduate reevaluate their skills, their position, and how competitive they look on paper."
Caleb Mansfield, 19, a freshman international business major at Northeastern University's College of Business Administration, ranked No. 27, will be interning this summer at consulting firm Gold Millennium Group's Shanghai office, an opportunity he found through CRCC Asia. Says Mansfield: "It's the perfect résumé builder."
Recruiters agree. Dan Black, Ernst & Young's Americas Director of Campus Recruiting, said his company would pay close attention to a candidate who has work experience in Asia, especially from mainland China, he said.
"We'd put a very high value on that because of the growth we're seeing there and because of the investment we're making in China," he said. "If you have both the language skills and the experience—boy, that is a lot of value for a company like ours."
Business schools are encouraging undergraduates to pursue internships in China. The University of Arkansas Walton College of Business, No. 108 in our ranking, unveiled a program last year in which it pays for two business students in the school's honors program to participate in an internship in China arranged by CRCC Asia; each scholarship is worth about $3,000. "The program is highly competitive," says Career Development Center Director Heather Sprandel.
Kristen Howell, a junior accounting major who won one of last year's Walton scholarships, says the experience she had last summer at the TanCheng Certified Taxation Agents, a small Beijing-based firm, has been instrumental in helping her land other prestigious internships back home, including ones at Tyson Foods and Walmart.
"A lot of people are fascinated by the fact I went to China and it' s been a main topic of discussion at a lot of the interviews I've had," she says. "I definitely attribute it to a lot of the success I've had."
Before it's here, it's on the Bloomberg Terminal.
LEARN MORE