Fnuky's Bawdy, Laid-Back Headquarters
Fnuky's bawdy, laid-back headquarters
Matt Siegel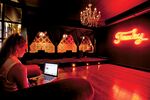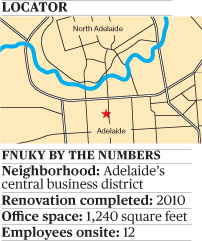 David Campbell, creative director of the ad agency Fnuky, wants visitors to his office to forget they are in Adelaide, the Dayton of Australia. He and partner Jeremy Ervine chose to stay in their hometown, even if they never miss an opportunity to point out the city's lack of sophistication. "If nobody actually stays and does something about this place," says Ervine, "then it's never going to change."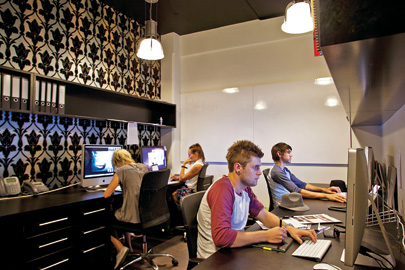 So in 2010, when the agency moved offices from a dilapidated cottage to a 19th century brick bank building, they chose a provocative design theme: sumptuous Victorian bordello. "It was about creating a creative space for ourselves," says Campbell.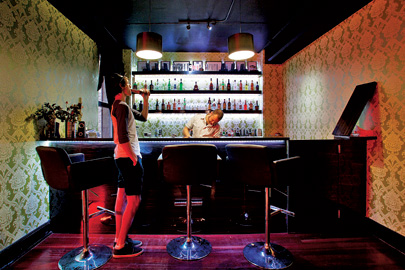 Account managers schmooze clients in satin booths. Creatives work at their laptops on antique chaises. And there's a fully stocked bar in the entrance foyer so that liquid inspiration is never far away. Fnuky—whose clients include Coca-Cola Amatil and Australian food and beverage maker Lion—decided to eschew assigned desks for its employees. "Good ideas," says Campbell, "don't come from sitting by yourself with a piece of paper."
Before it's here, it's on the Bloomberg Terminal.
LEARN MORE