There's Basically Nothing You Can Say That Isn't Trademarked
Spencer Bailey and Julian Sancton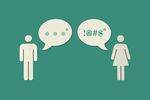 Can you confidently say that you have never in your life said the words "It's gonna be awesome"? If not, then you may be on shaky legal ground, as the phrase is trademarked. Benjamin Palmer, the stylishly disheveled chief executive of Barbarian Group, a digital marketing and creative agency in New York, says his colleagues initially registered his favorite catchphrase on a lark.
In the early days of the company, which was founded in 2001, Palmer would routinely use the phrase in project proposals. "I would write up conceptual treatments: 'Here's the idea—we think it'll take six weeks and cost $200,000.' I thought it was kind of a bummer to end a creative proposal with a price tag, so I always ended with 'It's gonna be awesome.'" The phrase soon became an office meme that culminated when Palmer's colleagues dropped a stack of papers on his desk as a gift. "They had filed for an international trademark for 'It's gonna be awesome,' kind of as a joke because it had gotten so ingrained in our culture."
Palmer and his team learned that in order to claim an international trademark, they had to display the phrase in question prominently in their materials, so they put "It's gonna be awesome™" at the top of their site and on the backs of their business cards.
"In terms of what it gets for us," says Palmer, "it's just enthusiasm for awesome."
Although Barbarian has no intention of taking you to court for using the phrase, Palmer says, "I think if another advertising agency tried to use it as a trademark, we would happily sue them."
The benefits of trademarking are that no one else can make money off your distinctive phrase. It becomes your own, and that's that. Bloomberg Businessweek compiled a list of everyday phrases you might not know are trademarked, from "What are you gonna get?" (American Express) to "That's a good idea" (Rubbermaid). Don't see your favorite catchphrase? Call the U.S. Patent and Trademark Office right away.
Barbarian Group: "It's gonna be awesome"
Great Clips: "It's gonna be great"
Amscan Holdings: "Who you gonna be?"
Bank of New York Mellon: "We should talk"
Physicians Mutual Insurance: "Maybe we should talk"
STG Marketing: "Who's got your stuff?"
General Mills: "How do you roll?"
Coinstar: "How much do you have?"
ERewards: "Life should be this rewarding"
FAR Inc.: "Gonna get some"
Material Girl: "This is where I'm at"
Vox Media: "Every day should be Saturday"
Michael Jackson Co.: "This is it"
Richline Group: "This is who I am"
Gale Group: "Funny you should ask"
Jim Koons Management: "We're gonna wow ya!"
Web Sheriff: "Who you gonna call?"
Free Health Care for All Americans Association: "Nothing bad's gonna happen"
Ashley Furniture Industries: "You're gonna love this place!"
Regency Windows: "I'm gonna save you a lotta money!"
Forman Mills: "That's a lie!"
3M: "There's a note for that"
In-N-Out Burger: "That's what a hamburger is all about"
Mars: "That's a sexy little figure"
CBS Broadcasting: "I get that a lot"
Rubbermaid: "That's a good idea"
American Express Marketing & Development: "What are you gonna get?"
First Citizens Bank & Trust Co. of South Carolina: "We're on it"
Quiznos: "Mmmm … toasty!"
Wendy's: "Where's the beef?"
Heroic Choices (formerly the Todd M. Beamer Foundation): "Let's roll"
Susan G. Komen Breast Cancer Foundation: "We're on a mission"
Partners In Leadership: "How did that happen?"
1800Mattress.com: "How did you sleep last night?"
ECP American Steel: "How's it hangin'?"
Louise Paris: "Who's there?"
Paris Hilton: "That's hot"
Emeril Lagasse: "Bam!"
Michael Buffer: "Let's get ready to rumble!"
Pat Riley: "Three-peat"
Bart Scott: "Can't wait!"
National Basketball Association: "Slam dunk"
National Football League: "This is what it's all about"
Next Level Sports Management: "Show me the money!"
Anheuser-Busch: "Whassup?"
Rachel Zoe: "I die," "Bananas"
Before it's here, it's on the Bloomberg Terminal.
LEARN MORE