Signature Brew Lets Rock Stars Create Their Own Beer
By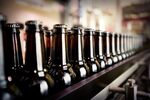 A good concert requires four things: a captivating band, a well-designed venue, an enthusiastic audience, and beer. You need a lot of beer. London-based Signature Brew is on a quest to provide concertgoers with unique craft beers, one band at a time. The company, which launched in August 2011, works with musicians to create custom brews tailored to the artists' specific tastes.
"I just got sick of drinking rubbish beers when I went to concerts," says Sam McGregor, co-founder and director of Signature Brew. McGregor had previously worked in music marketing and felt that "the indie music scene wasn't doing very well. Bands would make extra money by slapping a label on something and loosely endorsing things, but they weren't invested in it." A number of musician-alcohol projects had already been established—Delaware's Dogfish Head created a Pearl Jam-themed brew, rapper Lil John briefly had his own wine, last year British band Elbow released its own brand of beer, and of course there's Jimmy Buffett's Land Shark Lager, which is distributed by Anheuser-Busch—but McGregor thought they missed the point. "They're mostly one-offs or limited editions. I don't know how much Pearl Jam really had to do with Dogfish's ale. I want to get musicians involved in learning about the beer process," he says.
The idea behind Signature Brew is simple: Let a band sample a range of beers, write down what its members like and don't like, and then create a brew specifically for them. McGregor doesn't have professional brewing experience so he partnered with Titanic Brewery, a microbrewery in Staffordshire, U.K., which gamely creates whatever suds the rock stars request.
To date, only two Signature Brew beers have been released. On the company's website, an eight-pack sells for £15 ($23.80). British guitar pop band The Rifles volunteered to be the company's guinea pig. They taste-tested more than 20 beers and then took a trip to Titanic Brewery to learn about the beermaking process. The band pointed to Beck's and Blue Moon as their top hops influences, then made their request.
Signature Brew created a beer for The Rifles and named it The General, after one of their songs. The group started selling the "crisp" and "zesty" 3.9 percent ABV beer on its website and at shows last winter; Signature Brew's initial run of 6,000 bottles sold out so fast the company is still scrambling to fill new orders. (Sorry, Americans: Signature Brew isn't available in the U.S. yet.) McGregor says the band is playing a 1,500-capacity club in London next week, for which he has to supply enough beer. He hasn't figured out the final order amount yet.
When Craig Finn, frontman for indie rock band The Hold Steady, created the second Signature Brew beer, he did so with his band members in mind. "Over the course of a show you might drink six beers, but you don't want to get too drunk. You don't want to be carried out of your own show," he says. Finn learned about Signature Brew from his U.K. record label and stopped by to do the taste test in January, when the New York-based musician was in the country to promote his solo album, Clear Heart Full Eyes. Finn plays rock music that has a dirty, drunken vibe to it, but although his songs' characters always seem like they have a beer in one hand, he actually prefers wine. "I drink beer at bars," he says. "I'm a little less fancy. I like Budweiser and Mexican beers."
His concoction, which he asked to be named Clear Heart Ale to help promote his album, is a citrusy IPA with 4.5 percent ABV that Finn likens to a Sierra Nevada. It took Signature Brew six weeks to create and the company is currently looking for a supplier to help ship the beer to the U.S. so venues can sell it when Finn plays a show. Right now it's only offered on the British leg of his European tour.
As Signature Brew crafts more beers, The Rifles' and Finn's recipes will likely be phased out, although McGregor has no current plans to stop their production. The company has three other British bands lined up and as each one brings in a new wave of publicity, it expects to have more. Signature Brew will likely never have a huge market presence, but the concert connection allows each brew to target its core customers: the fans. As if people at a rock concert needed an excuse to drink.
Before it's here, it's on the Bloomberg Terminal.
LEARN MORE