Microsoft's Wireless Bet
by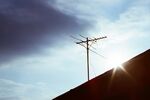 It's hard to break into the market for wireless data. Spectrum licenses—the exclusive right to use a range of bandwidths—cost a lot of money at auction, and are hard to come by in secondary markets. Witness AT&T's failed attempt to buy T-Mobile, in the estimation of this magazine—and most other market observers—a move to acquire a company only accidentally, on the way to acquiring that company's spectrum licenses. Tough luck, then, for even a large company to get into the market for wireless data.
This explains what Microsoft is doing in Cambridge, England. And Redmond, Wash. And Montevideo, Uruguay. These are three spots where Microsoft has either built or participated in pilot wireless data networks that use "white spaces"—the gaps between licensed television broadcast signals. Regulators leave these gaps by design, to keep TV stations from interfering with each other. It's possible, however, for lower-power signals to crouch in the gaps without affecting the television channels. That's why regulators—including the Federal Communications Commission and Ofcom, the U.K.'s telecoms regulator—have been considering opening white spaces up for lower-power data signals.
Broadly, there are two ways to use radio waves to send data: with or without an exclusive license. You don't need a license to send data from your laptop in the living room to your wireless router in the den. Verizon Communications, however, paid a great deal for the licenses it uses to send data from its towers to your mobile phone. Crucially, regulators aren't requiring licenses to operate in the white spaces. This opens up an opportunity for a company that can provide wireless data—at a range competitive with a wireless carrier—without the immense capital drag of a license. And it creates an opportunity for companies that can sell devices and services to those networks.
Microsoft has been running a test project with an experimental FCC license on its headquarters campus in Redmond, screwing and unscrewing white-space radios from a half-dozen companies to a shuttle bus. Two white-space base stations transmit along the bus's run, and a "double-headed" device on the bus picks up the signal from the base stations and rebroadcasts it on the bus as a Wi-Fi signal. The project's description comes from Paul Garnett, who directs Microsoft's technology policy group; his sole responsibility right now is working on white spaces with regulators. He called from Montevideo, where Microsoft has secured an experimental license from Uruguay's telecoms regulator to set up a white-space data network at the annual meeting of the Inter-American Development Bank. These are small projects. The network in Cambridge is not.
Andrew Stirling, in charge of spectrum policy for Microsoft in the U.K. and Europe, runs the Cambridge pilot. In November 2011, Ofcom released a consultation document on white spaces. According to Stirling, Microsoft understood from the consultation that the regulator was serious about opening up white spaces in the U.K. to unlicensed use, but was looking for more proof of interest from industry. So Microsoft pulled together a group of companies—BT Group, BSkyB, the BBC, Nokia, Samsung, and several smaller, specialized providers of radio technology—and those companies pulled together a pilot white-space network. Its nodes, scattered in and around Cambridge, include four pubs, one theater, and houses in the villages of Orwell and Cottenham. Until it ends on April 25, it will be the largest white-space network in the world.
Currently, Microsoft sees this activity as a research and development cost, but Garnett says the company is working to make the transition to a commercial product. To avoid stepping on the signal of an established license holder, white-space radios need to refer back to a database of existing transmissions, by frequency and signal strength. Right now the FCC has licensed one company, Spectrum Bridge, of Lake Mary, Fla., to provide this database. But at least 10 other companies have applied, including Google. The market for white-space databases is still young enough that it's not entirely clear where the profit will come from. Spectrum Bridge, which built the database for the Cambridge pilot, plans to sell network management services on top of its database. Microsoft's Garnett won't comment on the business plan for the database, but offered a few hypothetical scenarios. Device owners might pay a subscription fee to a database provider. Or device manufacturers might pay a one-time fee, folded into the cost of the device.
Or Microsoft may be looking to build its database for its own services and devices. Stirling declined to provide many details on the applications being tested in Cambridge, but hinted at "smart city" technology. That is, the network isn't streaming just to homes and personal computers sitting in pockets, but to things—probably buses, for one. We'll know more when the pilot wraps up and reveals its findings this spring. Until then, it looks like Microsoft is positioning itself to make money in a market for mobile data that doesn't really exist yet, and is doing its part to will that market into existence.
Before it's here, it's on the Bloomberg Terminal.
LEARN MORE