Behind the Ranking: What the Numbers Show
Geoff Gloeckler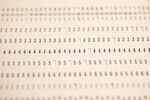 On Tuesday, Bloomberg Businessweek released the 2012 undergraduate business school rankings, with Notre Dame, Virginia, and Cornell leading the way. Today we look a bit deeper into the data to see what trends have arisen this year in both the student and employer surveys.
The majority of students had good things to say about their business programs and were generally optimistic about their futures. Respondents were especially complimentary about small class sizes, professors who knew their names, and business curricula that included mandatory internship or co-op experience.
That's not to say there weren't complaints. Many respondents were critical of their school's grading policies. At schools where a grading curve is in place, students groused that it was unfair. At schools that do not have a curve, students worried that grading was too lax. Other common criticisms centered on a lack of personalized academic and career advising, large class sizes, and difficulty in registering for required classes.
Admissions
A total of 28,060 senior business students responded to the Businessweek survey, good for a 32 percent response rate. On average, members of the Class of 2012 applied to 4.5 universities and were accepted to just under three. Seventy-three percent said the school they currently attend was their first choice. The average SAT score among respondents was 1215, and 55 percent reported that they were in the top 10 percent of their graduating high school class.
The top reason students chose their university was the business program's academic reputation (32 percent), followed by the university's academic reputation (24 percent). The future, on the other hand, was hardly a consideration: Less than one percent of students chose their program based on starting salaries of graduates or the success rate of getting into an MBA program. As for majors, the most popular were finance (26 percent), accounting (24 percent), and marketing (18 percent).
The Future
For the Class of 2012, four of five students intend to pursue a career immediately on graduation. Of those, half plan on getting an MBA within the next five years. For that group, the early frontrunners for their B-school tuition money are NYU-Stern, Harvard Business School, Columbia, Chicago-Booth, and Stanford.
The most popular target industry for soon-to-be business grads is banking/financial services (30 percent). Consulting, retail, advertising, and entertainment/media followed in popularity. The average salary that the Class of 2012 expects is $50,000, which is reasonable, considering that the average salary received by their peers in the Class of 2011 was just over $48,000. Of 2012 survey respondents, half had received at least one job offer, up 4 percent over last year and 10 percent above 2010.
In 2011, half of student survey respondents were concerned about the job market they were graduating into, with 26 percent reporting that their plans for the future had changed. The Class of 2012 is more optimistic, with 40 percent expressing concern and 21 percent changing their plans for the future.
On the Business Side
In the eyes of employers, Elon University's Love School of Business has improved the most in recent years, which explains the school's sharp rise in the overall ranking, up 17 spots to No. 43. Quinnipiac University and the University of Arizona were also bright spots for companies.
Overall, recruiters reported they are visiting more schools this year and hiring more business students for internships and jobs, as well. On average, 19 companies indicated familiarity with each of our 124 ranked schools, up from 14.5 last year. Sixty percent of the 257 corporate respondents said they hired more business students in 2011 compared with 2010, with an average hiring increase of 27 percent.
Before it's here, it's on the Bloomberg Terminal.
LEARN MORE