Notre Dame Tops List of Best College Business Programs
Geoff Gloeckler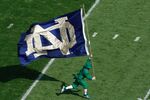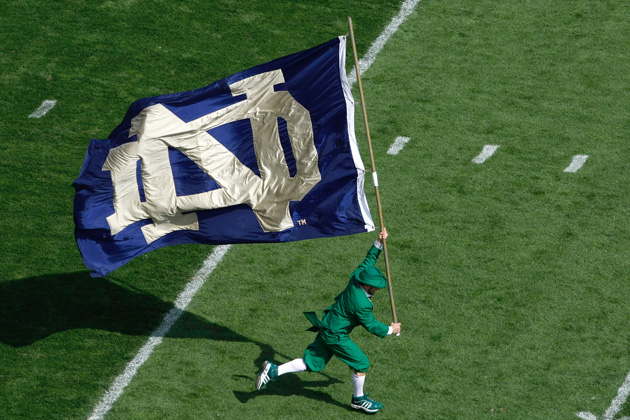 The University of Notre Dame claimed the top spot in Bloomberg Businessweek's ranking of undergraduate business schools for the third year as students commended its strong alumni support and focus on ethics.
Students at Notre Dame's Mendoza College of Business, in South Bend, Ind., also lauded the school for its support in job hunting.
"Students seem to be more focused on being able to get a job when they graduate," says Roger Huang, professor of finance and interim dean at Mendoza. "They want the broader experience, and many do have the desire to include some type of volunteer or service work. But they also want assurance that if I study X, I will be able to get a job doing X."
Following Mendoza in the ranking is the University of Virginia's McIntire School of Commerce in Charlottesville, where 90 percent of business students have internship experience, and Cornell University's Dyson School of Applied Economics & Management. Dyson, in Ithaca, N.Y., earned top marks from students in teaching, facilities, and placement. McIntire and Dyson also finished second and third in student satisfaction, just behind Mendoza.
The University of Pennsylvania's Wharton School in Philadelphia and Emory University's Goizueta Business School in Atlanta round out the top five. At Wharton, where 63 percent of student survey respondents reported their major focus to be finance, graduates make an average of $70,000, tied with Massachusetts Institute of Technology's Sloan School of Management for the highest earners.
At Emory, students say they appreciate the individual attention from professors, as well as career preparation, and nine out of 10 seniors report having internship experience.
To rank the programs, Bloomberg Businessweek used nine measures, including surveys of both senior business majors and employers, median starting salaries for graduates, and the number of alumni each program sends to top MBA programs. A calculation of academic quality is also included in the methodology, combining average SAT scores, student-faculty ratios, class size in core business courses, the percentage of students with internships, and the number of hours devoted to class work.
This year, 142 undergraduate business programs participated in the ranking. Eighteen were eliminated from consideration because of insufficient response rates in the student survey, employer survey, or both. In total, 33 percent of students responded to the survey.
Making the biggest jump was Quinnipiac University's School of Business in Hamden, Conn. Quinnipiac shot up 19 spots, to No. 72, because of a strong showing in the employer survey. Elon University's Love School of Business, in Elon, N.C., moved up 17 spots to No. 43.
Loyola University Chicago's School of Business Administration had the biggest decline, falling 31 spots, to No. 110, because of decreases in both student satisfaction and employer response.
Business students are more positive this year about the job market than in previous years.
"The recruiting landscape is significantly better this year," says Mercy Eyadiel, executive director of employer relations at Wake Forest University in Winston-Salem, N.C., whose business school held steady at No. 19. "We're seeing a big increase in on-campus recruiting activity as well as job postings."
Across all schools, average salary numbers rose 2.5 percent, to $48,558, with students at the top 10 schools receiving an average of $61,170. Seventy percent of students reported having internship experience, compared with 65 percent a year ago. Also, fewer students voiced concern about the job market they are graduating into.
Business students "are getting more offers, and the salaries are higher, too," Eyadiel says. "Business majors are in a strong position."