Cal State Plans to Freeze Enrollment
Alison Damast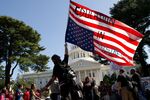 The California State University system, still reeling from drastic funding cuts, announced a bold plan to freeze enrollment next spring, according to a story in Monday's Los Angeles Times.
Under the proposal, the vast majority of the California State University system's campuses will not accept new students in the spring of 2013, with exceptions being made for just a few hundred students transferring to certain campuses. A further 20,000 to 25,000 students could be turned away in the fall of 2013, part of a plan to trim enrollment by 3 percent if further funding cuts materialize, Cal State officials told reporters.
"We need to keep some balance between the number of students we're enrolling and serving and the resources we have," Robert Turnage, Cal State's assistant vice chancellor for budget, told the Times.
The plan is a safeguard for the sprawling Cal State system, which was hit hard in the 2011-12 fiscal year, with $750 million in funding cuts. It will face an additional $200 million cut if voters reject California Governor Jerry Brown's proposed tax initiative in November.
William Tierney, director of the University of Southern California's Center for Higher Education Policy Analysis, says that the plan put forth by Cal State was a "strategically astute" move for the system. Governor Brown has made it clear that if his tax plan does not pass, certain mandated budget cuts will happen automatically—including one that will affect Cal State's operating budget, Tierney says.
"The California State system is taking it one step further by saying that if the mandated cuts come in, there is no way that they can continue without cutting enrollment," he says. "They are serious and are trying to get ahead of the game."
The California State University system, with 427,000 students and 44,000 faculty and staff, is a massive network of 23 universities that educate the majority of bachelor-level students in the state. This year, first-time freshman and transfer students submitted 665,860 applications for next fall, nearly 55,000 more than in the previous year, according to California State University.
The move comes as university officials have been struggling with the repercussions of last year's severe funding cuts, partly trying to offset them by raising tuition. This fall, Cal State trustees voted to hike tuition by 9.1 percent next year, amid student protests that led to clashes with university police. Tuition at Cal State campuses will be $5,970 next fall, more than triple what it cost about a decade ago.
University officials will present their plans to the system's board of trustees at a meeting in Long Beach tonight, although the board's approval is not required for the enrollment plan.
Freezing enrollment at California State University would be a "devastating" move for the state, which should instead be increasing student enrollment by 100,000 student a year to keep pace with the state's economic outlook and employment projections, Tierney says. If the tax measure fails and California State University implements its plan, students who are turned away would likely be forced to go to crowded community colleges, more-expensive for-profit colleges, or—worst of all—decide not to attend college, he says.
"That last alternative is horrible for the state," Tierney says.
Before it's here, it's on the Bloomberg Terminal.
LEARN MORE