Why Size Matters for B-Schools
Frank Vidal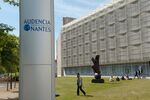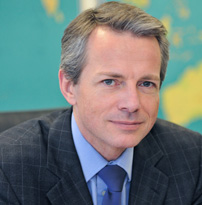 When it comes to business programs, both administrators and prospective students have a shopping list of high expectations that involve quality, cost, accreditations, and return on investment. Seldom do we hear about the question of size. Indeed, the reflex tends to be to stress compact classes that allow a personal approach for each student. The accepted truth appears to be that bigger intakes might mean wider networks, but that they also bring the downside of lower service levels and standards.
If this is really the case, Audencia Nantes and other top French management schools have got it seriously wrong. Rarely a month goes by now without a business education provider in France announcing a far-reaching merger with another school or the creation of a whole group of schools under a single banner. Names are changed, new logos launched, and a critical mass is achieved.
The truth is that the French believe they are right in thinking that bigger is going to mean better. Such a belief has led to the recent birth of Audencia Group, for example, a new structure within which is Audencia Nantes, a management school, along with a communications school and a bachelor-level business school. So why are we and others like us in France such fans of mergers?
In many ways, bigger really is better. More students allow for more flexibility in the classes offered, which in turn leads to the varied and more specific sort of student profiles that recruiters want. This reduces efforts in career placement, because alumni become an even better fit for companies. A larger student body leads to a bigger potential network for the school's fundraising and to more merit grants from a school's foundation, ultimately increasing diversity. And all this can be possible while still respecting compact class sizes.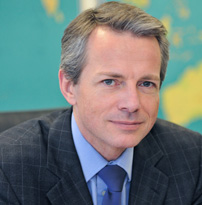 Where French schools are concerned, being bigger increases the likelihood that students will get exactly what they want. With a larger program, only a small group of students need be interested in a particular study path for that option to be added. If only 5 percent of an intake of 400 wishes to focus on fine art and management, that is still a decent class size of 20 students. In such a large overall intake it is certain that someone with an atypical profile will be able to find others who harbor the same vision and approach.
A potential downside of offering business education through a more à la carte menu is higher costs for teaching and administration. At the same time, however, costs of student career services are reduced. The more diverse the students available to future employers, the easier it is for companies to find the talent they need.
Diversity is not just a question of study or career choices but also of access to education. French business schools are rarely held up as models of such diversity and are attacked for their elitism. In their own way, however, they are moving toward a support structure that excludes fewer and fewer students. Once again, size is a major factor in this growing accessibility.
Central to this is the financial aid available to students. More and more schools now offer grants and funding via their foundations to help students from more modest backgrounds. Such funding can only really play a significant role in promoting diversity in this way if it can benefit from a healthy and far-reaching network of alumni and partner companies. The bigger the program, the larger the number of possible donors. This enables students who might not have followed the path of business education to move into management and maybe even gravitate toward entrepreneurship. Without the funding possible through a foundation's networking, the only students opting to set up their own businesses would be those with enough money to take a risk on entrepreneurship.
So size should matter for business schools, but not necessarily in the way many might interpret it. Rather than adhering to the logic that small is beautiful, the right philosophy could be bigger is better. The French at least feel the formula is a winning one.
Before it's here, it's on the Bloomberg Terminal.
LEARN MORE