Sales: The Missing Piece in the B-School Curriculum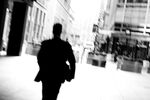 A guest post from Philip Delves Broughton, a former Paris bureau chief for Britain's Daily Telegraph. Broughton graduated from Harvard Business School in 2006 and described his experiences in Ahead of the Curve: Two Years at Harvard Business School (Penguin Press, 2008).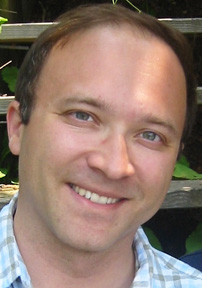 MBA students arrive on campus each year, wielding all kinds of achievements and skills. There are the military, their boots still dusty from deployments overseas; the teachers, fresh from Teach For America; the consultants and bankers, Power Point weary but seasoned in their particular forms of service business; and the engineers, eager to put some business flesh on their technical bones. But one group is curiously lacking: salespeople.
How many MBA students have ever met a quarterly target or annual quota? How many have spent their days pitching? Surprisingly few. Selling is a curiously undervalued and under-taught skill at most major business schools. Until this changes—and it must—it is left largely to students to learn this vital business skill on their own. What can they do?
There are of course the classic courses, such as Dale Carnegie Training's Sell Like a Pro, and books like Tom Hopkins's How to Master the Art of Selling. Neil Rackham's Spin Selling and The Challenger Sale by Matthew Dixon and Brent Adamson are well worth reading for their content and because their ideas are unavoidable in contemporary business. It is useful to be familiar with them, whether you agree or not.
On campuses without sales courses, form a sales club, invite speakers, and organize a sales contest. Business schools are awash in startup contests these days, but simpler sales contests in which students pitch different ideas or even all the same one can provide invaluable experience. A greater number of summer internships should involve MBAs having to sell—doing something real and tangible, rather than just hovering round an office for eight weeks.
MBA students also need to know that there are many different kinds of salespeople, not just a single type. There are those who thrive in long sales cycles, able to maintain momentum over a year or two, while others adore endless one-off sales.
Sales is just as much about intellect and creativity as it is about presentation skills. To take an idea, product, or service and render it desirable and valuable to a customer is great challenge. It requires brains, as well as great persistence, optimism, and resilience. It should be at the forefront of every worthwhile business education, not skulking at the back. Until MBA programs realize this, it will be up to their students to figure it out themselves.
Join the discussion on the Bloomberg Businessweek Business School Forum, visit us on Facebook, and follow @BWbschools on Twitter.
Before it's here, it's on the Bloomberg Terminal.
LEARN MORE