business
ForumWatch: M.S. or Ph.D.?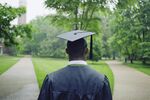 Business school wannabes are increasingly opting for non-MBA degrees, and that was abundantly clear from a discussion that recently started on the Bloomberg Businessweek Business School Forums. Tanvirai was struggling to decide between the M.S. in financial mathematics at Stanford University or the Ph.D. in finance at University of Pennsylvania's Wharton School. The big issue: job prospects.
People chimed in to say that Ph.D.s usually lend themselves to academia and think tanks, whereas the M.S. might offer a broader range of career options. To get involved in the conversation, you can click on the "Stanford or Wharton" discussion thread.
—Francesca Di Meglio
Editor's Note: This blog post is part of a series about discussions taking place on the Bloomberg Businessweek Business School Forums, where prospective MBA program applicants, current students, and recent alumni trade admissions tips, job-hunting advice, and the occasional barbed comment. We invite you to join these discussions or start one of your own.
Before it's here, it's on the Bloomberg Terminal.
LEARN MORE