Family Businesses Should Plan Now for Rising Gift Tax
By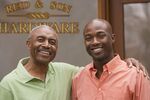 I am the owner of a small family business. I'd like to retire in the next few years and turn the business over to one of my children. I've heard recently about the federal gift and estate tax window of opportunity for asset transfer, and was wondering if that impacts succession planning. Will there be greater tax benefits for me to leave the business in 2012, rather than 2013? —P.B., submitted online
The opportunity you mention refers to the fact that the 2010 law governing gift and estate taxes is set to expire at the end of this year. For 2013, assuming Congress does not act, the lifetime limits on gift tax will fall from $5.12 million to $1 million. That means an individual can gift, over his lifetime, no more than $1 million tax-free starting in 2013. The top gift tax rate on amounts of more than that $1 million threshold is also scheduled to rise from 35 percent to 55 percent starting next year.
The significant difference in tax exemption rates between this year and next could indeed factor into your small business succession plans, says Ed Kohlhepp, president of Kohlhepp Investment Advisors in Doylestown, Pa., but it should not be the deciding issue.
"Assuming a parent wants to turn over 100 percent of the business to his children, the best year to do it is in 2012. We know that there is a $5 million-plus exemption for gift taxes in place this year. That is likely to go back to $1 million in 2013," Kohlhepp says. There are many other things to consider in business succession, however, including managerial roles, how the business assets will be divided up between the children, and whether the company founder is ready to give up complete control.
"It's ideal to transition ownership of a business over a period of years rather than do it all in one fell swoop. And if your business is worth less than $1 million, there's no reason to rush into turning it over at all," he says.
The complicated history of the gift and estate tax dates back to the tax cuts passed under President George W. Bush starting in 2001. Those laws gradually increased the dollar amount exempt from gift and estate taxes. Congress wrote the law to expire in 10 years, with the exemption reverting back to the old levels in 2011.
In December 2010 a compromise bill, the Tax Relief, Unemployment Insurance Reauthorization, and Job Creation Act, was signed into law by President Barack Obama, extending the Bush cuts through 2012 and holding the gift tax exemption at $5 million ($5.12 million in 2012, adjusted for inflation). That law called for the lifetime gift tax exemption and gift tax rates to revert to 2001 levels starting in 2013.
Even if Congress reaches a compromise to extend the tax cuts, Kohlhepp expects the gift tax exemption may still be reduced partially, if not all the way down to $1 million.
Since you are already thinking about retirement, you'd be smart to get an up-to-date valuation of your business and meet with a succession planner now. "It's early enough in the year to give you time to think about this. Don't wait until the law looks like it's going to sunset and rush something through at the last minute," Kohlhepp says.
Robert Friedman, chair of the private client services practice at the law firm Cozen O'Connor in Philadelphia, says this is a good time for family members to decide who will take the reins of the business and put the plan into action. "Business owners often hesitate to make that call," he says, because they worry about whether their offspring can handle the money and responsibility, and whether they will be able to withdraw enough funds from the business to live comfortably in retirement.
When you structure a transfer of assets, make sure you consider how the assets will be distributed, who will manage the company, and whether the business and other family assets should be put into a trust, Friedman says. "A parent might want a child to be the owner of the family business, but be concerned that the child does not have good financial habits," he says. "A trust protects the assets from those bad habits, or from litigation if the child is likely to be sued."