AT&T's $250 Million Plan to Reduce High School Dropouts
by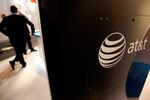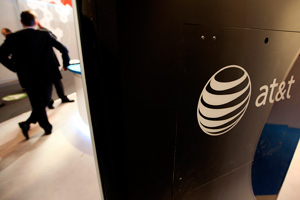 As educators, policy makers, and other leaders gathered in Washington on Monday for the Building a Grad Nation Summit, it's no surprise that one of the first people they heard from was AT&T Chairman and Chief Executive Officer Randall Stephenson. The telecom chief announced a $250 million campaign to reduce the high school dropout rate over the next five years. That's on top of the $100 million the company has spent since 2008 to fund similar initiatives through an effort it calls AT&T Aspire.
Much of the new money will continue to fund research, as well as dropout prevention programs that include counseling, technology training, mentoring, and other ways to both keep kids in school and get them ready for college. But AT&T is also looking to expand its investment to new technologies that keep students engaged in learning through social media, game technologies, and Web content. In June, for example, it will sponsor a "hackathon" in Palo Alto, Calif., aimed at spurring innovative apps. Charlene Lake, who leads AT&T's initiative as chief sustainability officer, says the goal of increased funding is "more reach but also reach in different ways. We're looking for new ways to accelerate the success rates."
There are some signs of success: AT&T's announcement coincides with data released at today's summit showing that the nation's high school graduation rate has improved to 75.5 percent. That's an increase of 3.5 percentage points nationally from 2001 to 2009. (Tennessee's record improved almost 18 percent while New York's graduation rate increased 13 percent.) The number of "dropout factory" high schools—where 12th-grade classes contain fewer than 60 percent of the kids who were in 9th grade three years earlier—dropped almost a quarter from 2,007 to 1,550 between 2002 and 2010. As Lake says, "it's good progress, but it's still not good enough. … We are losing from our education system a million future workers each year." In a company of 260,000 employees, where a third of new hires over the last two years listed a high school diploma or GED, that's obviously a huge potential problem.
And the broader picture still looks pretty grim. It's worth noting that this corporate philanthropy comes at a time when debt-burdened states have cut education budgets and programs like Head Start. While high school is an ideal touch point for reaching potential employees, experts like Diane Ravitch, the education historian, point out that the achievement gap begins before a child even reaches kindergarten. On March 15, the American Association of School Administrators released a study in which more than 81 percent of school districts reported being inadequately funded, with most expecting continued cuts this year. Meanwhile, several studies have found that the gap in test scores and graduation rates between wealthy and low-income students has widened. Business leaders will have to deal with the collateral damage of these trends.
Still, AT&T isn't the only corporate player that's diving deeper into the education system. Whether they're motivated by frustration or philanthropy—or both—business leaders nationwide are making more effort to improve U.S. public schools. The highest-profile push is Facebook founder Mark Zuckerberg's $100 million donation to boost Newark schools, which has funded initiatives from Mandarin classes to iPads for autistic students. IBM has gone a step further by working with the New York City Department of Education, City University of New York, and the New York City College of Technology to open a school last September that aims to prepare students for careers at IBM. P-TECH (Pathways in Technology Early College High School) offers a unique six-year program that runs from grades 9 through 14, and awards graduates an associate's degree that is equivalent to two years of college and puts them at the front of the employment line at IBM. The program is being launched in five Chicago schools this fall, and will be extended to three additional New York schools.
Few would deny the benefits of more private-sector involvement in secondary education through funding, mentoring, or even some degree of involvement in the curriculum. The statistics are daunting, whether it's data showing high school dropouts earn almost 60 percent less over their careers than those with college degrees, or the projected need for 4 million graduates over the next decade in the already talent-strained areas of Science, Technology, Engineering and Math (STEM).
AT&T's Lake vividly recalls mentoring one high school student who planned to go into teaching after graduation, not realizing she'd need to attend college first. But rather than get overwhelmed with the enormity of the challenges, Lake says she finds herself inspired by the evidence of change she sees in some students after mentoring, skills training, or new ways of learning. "We've seen students with no hope actually get excited about their future," she says. "You want to open up their minds to the possibilities."
Before it's here, it's on the Bloomberg Terminal.
LEARN MORE