Five Reasons the Kony Video Went Viral
By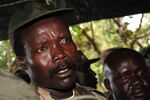 Last week, Invisible Children released a 29-minute video about a Ugandan warlord. Joseph Kony and his Lord's Resistance Army aren't your typical viral video sensations—that honor is usually reserved for pratfalls, pranks, and puppies—and yet more than 112 million people so far have watched some form of the charity's Kony 2012 campaign, according to social video analyzer Visible Measures. Invisible Children's video achieved this feat in just six days, making it the most viral video of all time. (Visible Measures counts reposts and response videos, which is why the 112 million number is higher than the original Kony 2012 video's count of 79 million views.) The runner-up behind Kony? That would be Susan Boyle.
Social media has long been a favorite tool of charities and activists, who use platforms such as YouTube and Vimeo to reach the people they're trying to help and simultaneously tug at potential donors' heartstrings. Dan Savage's It Gets Better Project is one of the most adept at this, although none of its videos even comes close to the viewership numbers achieved by Kony 2012. (President Obama's It Gets Better video, for example, has only 1.2 million views.) So why has the Invisible Children video resonated with the Internet community more than the campaigns that came before it? Here are five reasons that Kony 2012 succeeded.
1. It tells a story
"If you have a message, you have to tell it as a story, because that's what entertains people," says David Segura, chief executive of viral video marketing company Giant Media. "If this was structured as a PSA, we probably wouldn't have donated or shared it with our friends." Instead, we're told a story that unfolds over several years. We want to know what happened to Jacob, what happened to Kony, and what is happening now.
According to Invisible Children CEO Ben Keesey, the vast majority of the video's viewers are under 25. "When we make movies, we think about an audience that's in high school," says Keesey. "A 16-year-old girl comes out of algebra class and sits down in an auditorium for a presentation. What does she need to know?" In a sense, Kony 2012 is actually a mini-lecture.
2. The video is about you
Invisible Children co-founder and filmmaker Jason Russell opens Kony 2012 with footage of his son's birth, adding a voiceover that reminds us that this child represents us. "Every single person in the world started this way," Russell tells us. "He didn't choose where or when he was born, but because he's here, he matters." Throughout the video, Russell again connects to us through repeated references to Facebook—he even uses the social network's Timeline feature to help us visualize his story—which is a reference made all the more powerful by the fact many people watched his video when it showed up on their Facebook news feeds.
By including us in the story, Russell has made it easy for us to relate to his friend Jacob's story of terror, heartache, and struggle as a young boy in Uganda. Jacob's story is Russell's story, and Russell's story is ours. In a way, Kony 2012 makes the world seem very small.
3. It's action-packed
Giant Media's Segura says that videos with a lot of visual movement have been proven effective time and again. "The video uses movement as a form of aggression," he explains, in much the same way that the Old Spice guy commercials or more recently the Dollar Shave Club video does, although those two use it to be funny. In Kony 2012, the camera angle is continually shifting. We follow Joseph Kony's actions, shown via reenactments of abductions and grainy footage of the guerrilla leader rallying his soldiers. And we see the mobilized Invisible Children activists meeting with politicians, protesting, and forming a human peace sign. Soon we're swept up into the action, too.
4. Famous people told you about it
"For years we'd been trying to get our message out at a grassroots level, from the bottom up," says Keesey. "This time we thought we'd try the top down." Invisible Children created an information pack for each of its targeted celebrities that included a personalized video about why the charity needed that specific person's help. As Keesey and his colleages knew, the celebrity bump is real and it has helped viral videos in the past. The most famous example is the "Double Rainbow" video, which languished online for seven months before Jimmy Kimmel tweeted about it in July 2010.
"We were going to send these packets out on March 7, last Wedneday, but the video went viral so quickly that most people picked up on it that way, not through us," Keesey says. Rihanna tweeted about the Kony 2012 campaign to her 14.9 million followers before she'd even talked to Invisible Children. Justin Bieber either tweeted or retweeted about the video 10 times to his 18.4 million fans on Twitter—exactly the 16-year-old demographic the charity was trying to reach.
5. The story isn't over
For most viral campaigns, the entertainment ends when the video stops playing. But Kony 2012 is different. It calls on people to take action on a specific day in the future. "Everyone is anticipating that something will happen next," says Segura. "We're all supposed to go out with stamps and posters and become part of something, and these guys are promising that if we do that, something will happen. It's not clear what, but you feel like if you participate, you're going to win. It's brilliant marketing."
Although Invisible Children carefully planned and executed this viral campaign, Keesey said the charity had no idea Kony 2012 would take off the way that it did. "Our stated goal was to get 500,000 views by the end of the year," he says. He thought they were being ambitious. Keesey and his team are only now sifting through the millions of dollars they've received in donations (he wouldn't say how much) and are reassessing their campaign in light of their unexpected success at making the Ugandan guerrilla leader famous. But Invisible Children has changed something else, too: the future of viral marketing. At Giant Media, Segura says, "we're already studying the video and thinking about how to implement some of its strategies for our own clients."
Before it's here, it's on the Bloomberg Terminal.
LEARN MORE