Billy Corgan, From Smashing Pumpkins to Smashing Heads
How rocker Billy Corgan became the impresario of Chicago's small-time indie wrestling circuit
By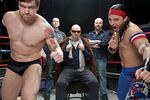 The IHop in Rosemont, Ill., is a convenient spot for Billy Corgan to meet with Jacques and Gabriel Baron. Corgan, lead singer of the multi-platinum rock band Smashing Pumpkins, comes down from Highland Park. The Baron brothers—Jacques is a used-car salesman, Gabriel a bank teller—come up from Lockport. Corgan arrives in a hunter's cap with the ear flaps pulled down. He sheds it to reveal his familiar shaved head and plops down an antique turquoise camera. "I'm trying to take more pictures," he says. "When I don't do music, I have to do other stuff."
"You're always doing something," says Jacques.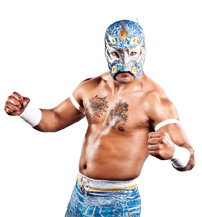 On a Sunday afternoon in late January, Corgan has come to the IHop to talk wrestling—and for a T-bone steak, medium rare, with eggs, hash browns, and pancakes, no butter. Corgan and the Baron brothers are the founders of a new, independent wrestling promotion called Resistance Pro. This is not Olympic wrestling or even the Vince McMahon kind; it's the type where greased-up, muscle-bound dudes with stage names like the Almighty Sheik jump off of ropes and body slam each other in front of 300 people. Corgan and the Barons are meeting to plan the company's third event, a seven-match card to take place on Feb. 17 at the Excalibur nightclub in downtown Chicago. As creative director, Corgan sketches the plotlines for each match.
"Harry Smith versus Rhino," Jacques reads from a lineup scrawled on Post-it notes.
"I got it," Corgan says, holding an index finger in the air. "Good long match. Harry wins clean. Rhino kind of sells disgust. And then totally unexpectedly … Rhino finally gores him after the match." Corgan clearly delights in the jargon. A wrestler doesn't act disgusted; he sells disgust. Goring is Rhino's signature move, where he knocks his opponent flat by turning himself into a human spear.
For a fan who stopped keeping track of the Smashing Pumpkins after their '90s heyday, this is an unexpected place to catch up with the onetime grunge icon who sold nearly 20 million albums in the U.S. and toured the world many times over. But Corgan says his fascination with wrestling is nothing new. "I was attracted to wrestling as a child because there was something larger than life about it," he says, "which was also what attracted me to rock 'n' roll." Growing up in Chicago, he watched the likes of Baron von Raschke on the local Spanish-language station. He ignored wrestling during the Pumpkins' rise to fame, but picked it back up about a decade ago. In 2000 he appeared in the ring at an event for the now-defunct Extreme Championship Wrestling promotion and smashed an acoustic guitar over the head of a wrestler called Lou E. Dangerously. He began following Chicago's indie wrestling leagues and became a fixture on the scene—so much so that, in May 2011, when the Barons found themselves in a bind, Jacques's wife, Haley, decided to turn to Corgan for help.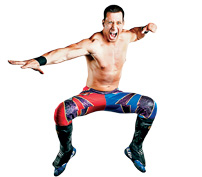 The Barons, then working with different partners, had their headliners drop out of a show at the last minute. "It was a huge bind," says Jacques. "We lost two major stars"—troubled wrestling legend Scott Hall and NBA Hall of Famer Dennis Rodman. Haley, a huge Smashing Pumpkins fan, has the band's logo tattooed on her lower back. She posted a desperate message to Corgan on the Pumpkins' Facebook page asking if he would appear at the event. A real live rock star, she figured, would help appease the crowd. Corgan wrote back within the hour. "She woke me up in the middle of the night freaking out, like, 'oh my God, Billy responded,' " says Jacques. Corgan agreed to host the show, playing the role of a "heel" general manager. Afterward, the Barons took him to dinner—at an IHop.
"I thought the show was s- -t," he says. "We spent the next hour as I broke down every match of the show. And they were like, 'First of all, we can't believe you watched it, and second of all, we really like the way you're thinking.' " The Barons went back to their partners and asked about getting Corgan involved. The response, Corgan says, was cool at best: "It was literally like, 'You got some good ideas, kid, give me a call if you want to talk about them.' " So he and the Barons decided to go into business for themselves and founded Resistance Pro. The Barons own the operation. Corgan contributes as an unpaid consultant. "This way," he says, "if I get bored with it in a year, I can walk away and they've got something."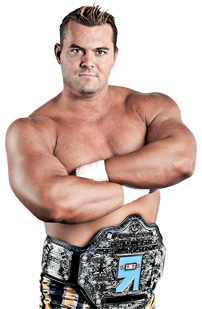 At any given time there are about a dozen indie promotions in the Chicago area. They form and disband with regularity and serve as a feeder system for the WWE and other big franchises. "I've never heard of anybody in indie wrestling that's rich, promoter-wise," says Jacques. He and Gabriel, now 32 and 34, briefly worked as a tag team in the lower wrestling ranks of Chicago from 1999 to 2000. They've been moonlighting as promoters since 2009. Together the brothers spent about $35,000 staging Resistance Pro's first three events. Corgan has contributed a similar amount. The opening event at Excalibur on the Friday after Thanksgiving cost about $20,000 and drew 380 people, at $20 a head. They budgeted less for the second event in January. Attendance declined. "We got our first major snow the night before," says Jacques.
On Feb. 17 a crowd of about 300, mostly young men, came out to Excalibur—a 19th century, Romanesque Revival stone building that originally housed the Chicago Historical Society—to chant "headlock" and witness, among other action, the Sheik get disqualified for bringing a metal barrier into the ring and throwing it at his opponent. Corgan spent the evening watching intently from the second level, sipping water and occasionally snapping pictures.
The short-term plan, say Corgan and the Barons, is reaching breakeven on shows by keeping a tight budget and building a reputation in Chicago. Jacques figures they'll consistently need a crowd of about 400, at least a few of whom spring for a T-shirt or DVD.
From there, Corgan has big dreams. He says he's in negotiations with a "highly credible production house" about a reality show that would chronicle the lives of Resistance Pro wrestlers in and out of the ring. He hopes the show generates enough interest to get a national TV deal for Resistance Pro matches. Failing that, he believes a local TV contract is easily within reach. "Then we'd be able to run multiple times a month," he says, "and we could run more richly attuned story lines."
Corgan is on a mission to bring storytelling back to wrestling. "Indie wrestling is like porn," he says. "It's predicated on getting you off that time and that time only. There's no story line, there's no hook. You have to be willing to have a show be slightly less dynamic to get people emotionally involved to where they're going to want to come back to see resolution." To that end, he advises on every detail: the prematch hype videos wrestlers post online, flyers to hand out at events, even fitness regimens. "She should look really tight and she doesn't," he says of one of the wrestlers. "I actually told her to start doing yoga."
The music press has long dubbed Corgan a control freak. He famously recorded nearly all the guitar and bass parts on the early Smashing Pumpkins albums and is the only remaining member of the original quartet who's still in the band. His domineering tendencies could just as likely drive everyone out as push Resistance Pro to success. "He got it in my head that I need to be wrestling for the rest of my life," says the league's current women's champion, Melanie Cruise. "And I need to think about moves that will preserve my time in the ring."
For now, the Barons seem fine with Corgan's micromanaging. "We're not doing this to get rich. It's fun. Trust me. It's a blast," says Jacques. And Corgan doesn't especially care what anyone thinks. "There are people I've met that it doesn't matter what you say, it doesn't matter how you say it, they just think it's dumb," he says of his love for wrestling. But if you're looking for the genuinely subversive and spontaneous, he says, wrestling is where it's at. "In my 25 years of playing in music, I've seen where rock 'n' roll has really been codified in a really lame way. It's ruled by a bunch of nerds with laptops," he says. "So I've been attracted to wrestling more in the last 10-plus years because it still gives me that feeling of anything can happen, where in my business, it's f- - -ing boring." — With reporting by Leslie Patton
Before it's here, it's on the Bloomberg Terminal.
LEARN MORE