business
WTO: A Long and Winding (but Peaceful) Road
By and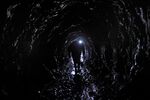 Like many cases filed at the World Trade Organization, the U.S. complaint against China on rare earth minerals started with a bang. "Our competitors should be on notice: You will not get away with skirting the rules," President Obama told reporters in the Rose Garden on March 13.
The U.S., the European Union, and Japan have complained that China, which produces at least 90 percent of rare metallic elements essential for producing a wide range of high-tech goods, is unfairly curtailing exports of those elements to protect domestic industry. "Being able to manufacture advanced batteries and hybrid cars in America is too important for us to stand by and do nothing," Obama said.
If history is any guide, the case will end quietly a few years from now, with a negotiated settlement that will produce no clear winners or losers. In a sense, that's good: To promote free trade, the WTO wants countries to settle their differences rather than hit each other with retaliatory tariffs, which only create more protectionism. Of more than 430 complaints filed at the WTO since the mid-1990s, more than half have been settled without a formal WTO ruling, and in cases where the WTO did rule, only a handful have led to retaliatory measures. (The WTO itself can't impose such sanctions; it simply authorizes countries to do so in case of violations by trading partners.)
Rather than face sanctions, countries cited by the WTO almost always agree to change their policies. The problem, critics say, is that it's often difficult to verify whether those promises are kept—especially in countries such as China where government policy making is often opaque. After the U.S. complained to the WTO in 2010 about Chinese subsidies to producers of solar and wind power equipment, China agreed to end the challenged subsidies, and the case was dropped. But, says Terry Stewart, a Washington lawyer who represented the United Steelworkers union in pushing for the complaint, China continues to subsidize solar and wind companies through other programs.
"When decisions are handed down, there's very little follow-up by the U.S. government. Washington is satisfied to walk away with the judicial equivalent of a photo op," says Alan Tonelson, a research fellow at the U.S. Business and Industry Council, a Washington-based trade group for U.S. manufacturers. Another problem is that WTO cases can drag on so long that victory can seem Pyrrhic. The most extreme example is the U.S.-European battle over subsidies to Airbus and Boeing. The two sides filed cases against each other in October 2004; they are still working their way through the appeals process, after the trade body found that both sides provided some prohibited aircraft subsidies. "This whole thing is quickly losing meaning," Richard Aboulafia, vice president of the Teal Group aerospace consulting group in Fairfax, Va., told Bloomberg News on March 12.
To be sure, no WTO deliberation has lasted as long as the Airbus-Boeing case. But countries that play hardball at the WTO can slow the process—and China is becoming an increasingly aggressive player. For the first six years after joining the WTO in 2001, China filed only a single trade complaint. In the past three years it has filed five, while becoming increasingly tough in defending itself against other countries' complaints. The Chinese "initially preferred not to fight if they thought it was not a 100 percent win," says Konstantinos Adamantopoulos, a trade partner at the law firm of Holman, Fenwick & Willan in Brussels who has advised China on several WTO cases. "They are now understanding that no one cares at the WTO if you lose a case. China is appearing more and more on the radar screen in Geneva," where the WTO is headquartered.
China agreed when it joined the WTO that it would not distort markets by imposing selective limits on exports. But in the rare earth case, the Chinese contend they are limiting exports to protect natural resources and the environment, not for market reasons. "This is potentially factually complex, and for that reason the resolution process may be quite lengthy," says John Whittaker, a London-based partner in the law firm of Clyde & Co. A similar complaint by the U.S., alleging that China improperly restricted exports of certain raw materials, was filed in June 2009 and still has not been resolved. The WTO ruled in favor of the U.S., and that finding was upheld by appeals judges in January, but talks on implementing the decision haven't begun yet.
For all its flaws, the WTO process works more quickly than many countries' court systems. And, supporters say, it's a big improvement on what existed before the WTO's 1994 establishment. Before that, "there were two ways to settle trade disputes—a war, or power politics, where the bigger economy or the bigger power just did whatever it wanted," says Fredrik Erixon, director of the European Center for International Political Economy, a Brussels-based think tank. The WTO, he says, "has had a profound impact."
(
Corrects filing date of Airbus-Boeing subsidy case in paragraph 5.
)
Before it's here, it's on the Bloomberg Terminal.
LEARN MORE