Would-be I-Banker? Try Plan B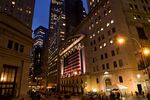 A guest post from Roxanne Hori, associate dean of corporate partnerships at Northwestern University's Kellogg School of Management. Hori has more than 16 years' experience counseling MBA students on careers as head of Kellogg's Career Management Center.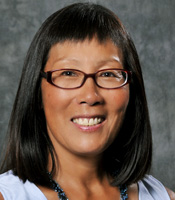 You came to business school to get a job on Wall Street. During orientation, you notice that several investment banks are sponsoring orientation, the big names and some smaller ones, too, are featured all over T-shirts, flyers, and water bottles. You are thinking, "Great. This is going to be so easy, they really want us."
Classes begin and then the Investment Banking Club meetings start. You attend every big firm presentation. You're immersed in your classes. The term is flying by. You go to New York for the annual Wall Street Trek. You even spend a day visiting banks in your region. The time comes to begin to drop résumés for intern recruiting.
But then you go online and all of a sudden find that the banks aren't running as many interviewing schedules as had been planned. You start to hear that many of them are cutting back on their summer intern needs. You have spent an extraordinary amount of time shuttling to Manhattan to meet alumni in the major banks. What are you going to do?
Be creative: If you are committed to banking, seek out the midsize players. If they're hiring, which they seem to be doing, you may have a great chance of landing something.
Think broadly: When the market isn't great, job seekers have to compromise on something. Maybe you get a position in the industry you want, but it's not in the city you wanted. Do you take it or try to hold out for one of the biggest Wall Street investment banks to come through later in the season? Just remember that the major banks are not unlike many other big companies when it comes to MBA recruiting. They tend to set their goals and hire at one time.
Cultivate your network: It is in your best interest as a job seeker to network with people in different size firms.  Your dream job may be an internship with one of the top banks on Wall Street. The market may make this difficult. One thing to think about is what your motivation is for going into banking. If it is the work itself, know that a midsize organization will prove to be as challenging as a giant bank.
If you're still looking for that dream job in banking, I encourage you to keep these tips in mind. You'll also want to work with a career coach who can help you dissect your reasons for wanting to go down that path and then help put together a game plan for achieving your goal.
Remember, your objectives are within your grasp, but you'll need to be creative, compromise, and cultivate your network along the way.
Join the discussion on the Bloomberg Businessweek Business School Forum, visit us on Facebook and follow @BWbschools on Twitter.
Before it's here, it's on the Bloomberg Terminal.
LEARN MORE