business
The Fender IPO Could Add Cool to Your Portfolio
By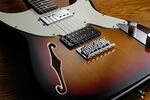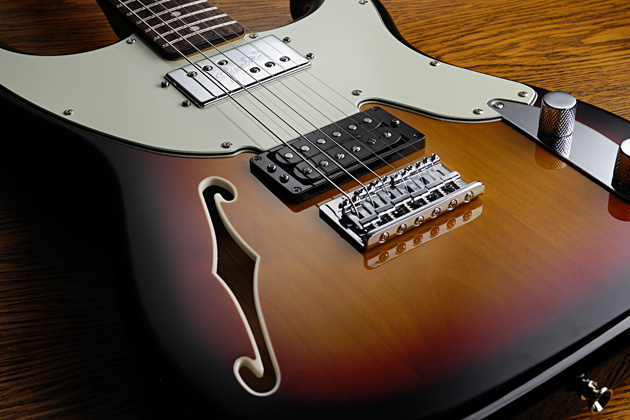 You might not be able to play guitar like Eric Clapton, but you can soon add some rock 'n' roll cool to your portfolio. On Friday, guitar maker Fender Musical Instrument filed for an initial public offering, seeking to raise $200 million, about half of which will be used to pay down the company's $246 million debt. The stock will be listed under the symbol FNDR on Nasdaq.
Analysts would ordinarily be skeptical of a company that's going public to help balance its books. Investors prefer companies with clear plans to expand; they don't usually want to help pay for acquisitions and debts already undertaken. But Fender has something going for it that very few others possess: It's an iconic brand people truly love. The company has been around since 1946 and has a solid reputation for making first-rate guitars such as its Telecaster and Stratocaster models. Eric Clapton, Jimi Hendrix, Pete Townsend, and John Mayer either are—or have been—loyal customers.
"It's up there with Harley," says Tom Taulli at InvestorPlace's IPO Playbook, "as a company that people love so much they're willing to tattoo the logo on themselves." That tattoo cachet, as it were, could lure additional investors when the stock starts trading in a few months. Fender has long dominated the industry—with $700 million in revenue last year, it was the No. 1 seller of acoustic, electric, and bass guitars in the U.S.—and it's expected to remain on top. Its closest rival, Nashville-based Gibson Guitars, had $500 million in sales. Gibson, a privately held company, has no reported plans to go public.
Like nearly everything else, musical product sales took a hit during the recession, dipping from $7.5 billion in 2007 to $5.9 billion in 2009, according to the National Association of Music Merchants (NAMM). Currently, sales are back up in the $6.4 billion range, with guitars the dominant instrument. (Guitar sales in 2010, the most recent year for which NAMM has data, stood at $839 million). That explains some of Fender's debt; after a $17.3 million loss in 2010, the company climbed back into the green with a $3.2 million profit last year.
In recent years, Fender has branched out from instruments to accessories. It acquired Kaman Music in 2007 and has worked with Apple, Hard Rock Café, and MTV Games on co-branded products such as the Squier Stratocaster designed for the video game Rock Band 3.
The company's biggest retail outlet is Guitar Center, the world's largest musical instruments seller. Weston Presidio, the private equity firm that owns 43% of Fender, also has a stake in Guitar Center. "Even if Fender doesn't come back to the way they were" before the recession, says Taulli, "there's still a lot of room for growth. And now they'll be able to use stock as currency for acquisitions over the years as they expand into other markets."
Before it's here, it's on the Bloomberg Terminal.
LEARN MORE