China 101: Why MBAs Need to Take It Now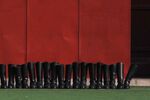 A guest post from Matt Symonds, chief editor of MBA50.com, a website dedicated to the world's outstanding business schools. He is also founder and former director of the QS World MBA Tour and co-author of ABC of Getting the MBA Admissions Edge.
If there is anything left that will hold China back from fulfilling its economic potential, it's the crippling shortage of homegrown professionals with the right mix of commercial skills and experience.
It's a view shared by James Darlington, who heads up the Asian operations of executive recruiter Antal International. He notes that universities, business schools, and commercial training specialists, both in China and around the world, are racing to plug the country's talent gap. But despite this, and given that few Chinese managers have more than five years of relevant experience under their belts, I wonder just how long it's going to take before they can catch up with their counterparts in the West.
According to Daisy Wang, associate dean of the Beijing International MBA (BiMBA) program at Peking University, the answer might be "not very long at all." Beyond taking courses on finance and accounting that build on their already considerable analytical skills, the program's Chinese MBA students are eager to build their soft skills in communication, negotiation, and leadership, while gaining international exposure and confidence to do business with the world. To respond to this demand, BiMBA ensures that more than 80 percent of its faculty come from the U.S. and Europe.
Ask Wang about the managerial experience shortfall, and she'll tell you that students more than make up for it with "passion, creative ideas, a determination to succeed and, perhaps most important of all, open minds."
Wang isn't the only one who feels this way. Didier Guillot, director of the five-school EMBA program, OneMBA, at the Chinese University of Hong Kong, says there is such enthusiasm for learning how to do business on a global rather than a purely domestic or even regional basis that Chinese students very quickly make up for any shortage of experience they might arrive with. "The program takes them to Hong Kong, the Netherlands, Mexico, Brazil, and the U.S. to get under the skin of key markets. And wherever they go, they learn a lot, very fast."
History is packed with examples of so-called leaders in corporate, military, and political arenas experiencing a "What the … ?" moment as hitherto written-off competitors suddenly take control of the game. And if you are banking on several more years of relative peace and quiet before Chinese companies get the hang of the best in Western capitalist thinking, you may be in for just such a moment yourself.
The remedy, if there is one? Well, I know that if I were signing up for any sort of business education right now, I would want a program with a significant number of Chinese students in the classroom. Better to engage and work with them now rather than face them as daunting strangers over some commercial battlefield in a rapidly advancing future.
Before it's here, it's on the Bloomberg Terminal.
LEARN MORE