Why Flavor Flav Is Opening a Fried Chicken Restaurant (Again)
By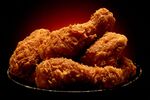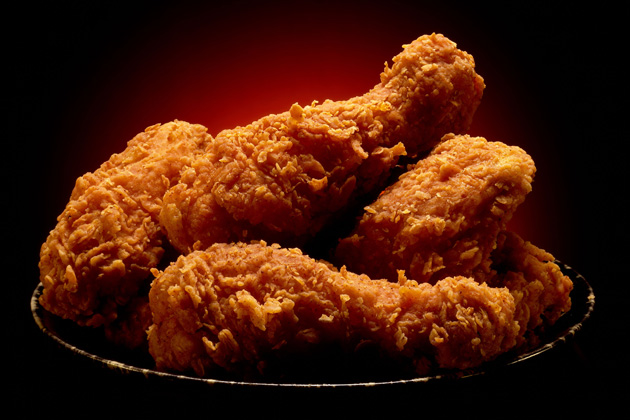 Flavor Flav is opening a fried chicken restaurant. (Correction: another fried chicken restaurant.) In 2011, the Public Enemy rapper and VH1 reality show star opened a business called Flav's Fried Chicken in eastern Iowa. It closed after only four months. But Flav, 52, is at it again: His renamed House of Flavor is set to open in Las Vegas on March 15. The new location seems much more practical—Flav lives in Las Vegas and although his restaurant is just off the strip, it's still likely to draw more customers than something that's, well, in Iowa. Flav talked to Bloomberg Businessweek about his new restaurant, how it's different from the failed one, and the time he went to culinary school.
I heard your parents owned a diner on Long Island when you were growing up. Is that true?
It was called the Soul Diner. We had it open for about two years, maybe three years at the most. While the diner was up and running, I also went and took up to a culinary arts course. I got my degree in culinary arts in 1978.

Why did you decide to do that?
Back in the day, cooking definitely was the thing where you could make a lot of money. Also, it was something that I liked to do. Being that my family had the restaurant, I decided to take up a culinary arts degree so I can be one of [its] certified cooks. But then [it closed and] I was an institutional cooker instead. I worked as a head cook at courthouses and high schools. I left it behind when I started getting into my music real heavy. The next thing you know, we ended up making records.
Why did you open a restaurant in Iowa?
The reason why I opened it up in Iowa was because my boy, Nick Cimino, he wanted to build it there. I gave him a chance to build a restaurant up under my name. It was a good restaurant and he did a good job at first, but then he started hiring the wrong hands to run it. So I had to shut it down.
You said in interviews at the time that employees weren't getting paid and that when you visited, you saw potato salad past its expiration date in the kitchen.
Yeah, definitely. I had to close it, man—otherwise the Board of Health would have shut it down for me. If they did that, I probably would have lost my license. But I will be putting up another Flav's Fried Chicken (FFC) in Detroit soon.
The new place in Las Vegas is called House of Flavor. Is that different?
The name is different. FFC is fried chicken and House of Flavor is, you know, a house of flavor. Both are still by the same person, which is myself. House of Flavor is run by myself and my book publisher Farrah Gray. FFC, that's with some other guys I met in Detroit named Sal and Gino.
Are you trying to start a chain?
Oh definitely. My FFC is going to be a chain. That's going to be a franchise. House of Flavor is just one restaurant. I'm trying to do as good as the next big chain of chicken restaurants, like KFC or Popeye's. Not outdo them, but I want to have a long-lasting business so if anything happens to me, my family could be secure.
What will you do day-to-day at the restaurant?
I'm still on the road doing shows with Public Enemy, but I'm going to be there as much as I can. When I go to the restaurant, I'm going to be working. I'm not going to be just signing autographs and taking pictures. You'll find me in the kitchen cooking. You'll find me frying chicken. You'll find me serving food to customers. And I'll be taking pictures and autographs at the same time.
What flavors will you be serving at House of Flavor?
Fried chicken is the specialty. And then we're going to have macaroni and cheese, rice and gravy, French fries, coleslaw, and collard greens.
What makes your fried chicken so special?
I have my own seasonings that I season my own chicken with. I'll tell you one OF my secrets, OK? If you ever pay attention to KFC, or Popeye's, or Church's, you'll find out that their secret is in the breading. My secret is: I season my meat first and then roll it through regular flour, [letting] the seasonings from the meat season the breading. That way, when you bite into my chicken, you get that double whammy.
I heard there's going to be a red velvet waffle at your restaurant.
To tell you the truth, I didn't even know about it until last night. That my partner Farrah's specialty. But he showed me a picture of it. That thing looks so good I could eat the picture.
Since you're the fried chicken expert, I have to ask: What's your favorite fried chicken restaurant?
Oh, Kentucky Fried Chicken. Definitely.
Before it's here, it's on the Bloomberg Terminal.
LEARN MORE