Social Entrepreneurship: Why Mentors Matter
Thane Kreiner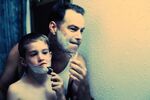 Entrepreneurship is the one of the most popular clubs at U.S. business schools these days, and the field is gaining momentum. As more educational institutions dive into social entrepreneurship, we'd like to share with them and their students one of the primary ingredients for turning promising ideas into success stories.
With more than a decade working with field-based social entrepreneurs from the developing world through our Global Social Benefit Incubator, we feel our mentorship program is the secret sauce.
Mentors help social entrepreneurs build their businesses, often by learning with them how to overcome obstacles that range from government antipathy and a dearth of distribution channels to a lack of talented human capital. These are radically different than the challenges they have faced in their Silicon Valley careers.
Forty executives, financiers, consultants, and venture capitalists share their entrepreneurial expertise and business acumen with social entrepreneurs in the poorest countries, helping them expand revenues faster than expenses while increasing the number of lives affected. Social enterprises only help the poor if they're sustainable, and they help more people if they can scale up.
These advisers have founded Nasdaq companies, funded startups, and run divisions of well-known companies. They excel at what we teach—value proposition, business models, operations, growth plans, and a clear presentation to potential investors. They have to listen well, be culturally sensitive, and create rapport and trust.
They often are humbled by efforts required to expand social enterprises in markets where customers live on less than $4 a day—the "Base of the Pyramid," in C.K. Prahalad's terms.
Unlike mentoring a young, eager American startup—for whom the best infrastructure, technology, resources, and financial capital are within relatively easy reach—mentoring startups in the developing world requires a different perspective for these seasoned leaders.
One mentor was called on to help a woman entrepreneur in Africa whose mission is to provide feminine napkins to girls, enabling them to attend and complete school. The business plan crafted was a beautiful one—until the area's water source dried up, forcing the manufacturing employees to walk further and further for water, thereby missing work. New plan: The business is moving locations, for this and other reasons.
A perfectly sound clean-water business plan was challenged by the fact that villagers saw no problem with the cloudy water they'd ingested all their lives. Solution: Market the water as something to serve to "picky" out-of-town visitors, eventually turning clean water into a new status symbol in the village.
One of our social entrepreneurs wanted to make and distribute soap to support "slum women" in tsunami-devastated Southern India. His mentor helped him instead start a home-care assistance business by demonstrating that leveraging the women's existing home-care skills was a better approach than launching an untested soap business.
Mentors routinely remark that they learn more from social entrepreneurs than vice versa. They feel privileged to work with ambitious people committed to making an impact on the lives of the poor. As the chief executive of a San Francisco startup said: "This is the best work that I do—I love it."
We believe that mentors are an essential ingredient for any effective social entrepreneurship training program. For us, it's a great way to transmit the Silicon Valley "startup DNA" to help transform the poorest countries into emerging markets.
Before it's here, it's on the Bloomberg Terminal.
LEARN MORE