Recruiter Q&A: Microsoft's Rani Dent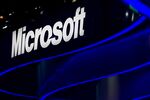 This is part of an ongoing series of Q&As with recruiters from top MBA employers. This week we bring you edited excerpts of an e-mail exchange between Bloomberg Businessweek's Erin Zlomek and Rani Dent, MBA staffing consultant at Microsoft. Dent says the majority of Microsoft's MBA interns receive full-time job offers.
What areas of your business do you expect will take on many of your new MBA hires over the next two to three years?
We mainly hire MBAs into finance, marketing, operations, business planning, strategy, and corporate-development functions. Our business divisions with the largest need for MBAs are: Microsoft Office, Windows/Windows Live, Online Services, and our Sales, Marketing, and Services Group. We try to stay consistent in the number of MBAs we hire each year. And we see an increased need for MBAs in our international locations such as China, Japan, India, and South America.
Do you have a full-time hiring program that specifically targets newly minted MBAs?
The Server and Tools Marketing Group has a rotational program called OnRamp. This is a one-year program designed to give MBAs exposure to all different aspects of the Server and Tools Business, including business planning, marketing execution, and marketing planning. OnRamp gives MBA graduates the equivalent of seven years experience in one year.
We also have the MACH program, an 18-month on-boarding and development program that is custom-designed for MBAs to build their networks and have long-term careers at Microsoft. We do this by offering training and coaching from some of the brightest minds in the industry, specifically designed for executives. Currently, the MACH program alumni include a global community of over 1,800 employees in over 60 countries.
Are there any new business schools you'll be recruiting at this year?
This year we recruited from a couple new schools: UCLA Anderson School of Management and NYU Stern School of Business. We typically target the top-ranked business schools, such as Harvard Business School, Wharton, Sloan, Kellogg, and Ross.
What kinds of prior work experience and educational backgrounds have high appeal right now?
We like to recruit students from a variety of work and educational backgrounds. We're open to career switchers, former marketers, and former consultants, among others. What we consistently look for is an interest in technology.
Why should an MBA student want to work for your company? What's different or unique about the culture, the opportunities or the work itself?
We hire MBAs into positions where they can make an immediate impact. And the ability to have impact at scale is huge.
We offer a wide variety of roles in more than 100 countries and have everything from established businesses to incubation projects. Our positions span from consumer to commercial—and from working in a business group, with engineering, to being front-and-center with customers, in the field.
Join the discussion on the Bloomberg Businessweek Business School Forum, visit us on Facebook, and follow @BWbschools on Twitter.