MBA Journal: Turning the Tables
Stephanie Erb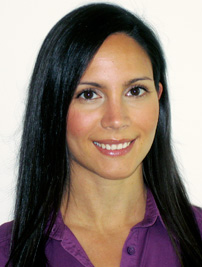 I recently met up with a former colleague who had contacted me via Facebook. She heard I was earning an MBA and asked if we could get together so she could learn about my experience. As we both recounted our lives since we'd last seen one another, it dawned on me just how many major life-changing events I had crammed into such a relatively short time.
I moved to Australia, worked in publishing there, traveled the Pacific Rim, got engaged, decided to go back to school and change careers, moved back to Toronto, worked as freelancer, started the MBA program at Rotman, survived first year, started an internship, got married, started a full-time job at Four Seasons, and switched to the part-time MBA program. So much had occurred in such a short period, it was as if a 10-year span had somehow been compacted into a three-year window.
As I chatted with my former colleague, I couldn't help but get the strange sensation I was speaking to myself, circa 2007. She had many of the same motivations, hesitations, questions, and doubts I struggled with as I contemplated taking the MBA plunge. Even if I got a high enough GMAT score to get into a reputable program, would I be able to keep pace with the stereotypical quant-savvy, super-type A peers? Would there be opportunities beyond the traditional finance and consulting paths? Would it be worth the substantial expense, the time commitment, the lack of free time, and the unimaginably hard work? These are questions, I'm sure, that go through many prospective applicants' minds (except perhaps the aforementioned super-type A quantophiles), and I must say, it was gratifying to be on the other side of the questions this time.
I felt proud that I had followed through with the plan that had seemed so tenuous and obstacle-laden several years earlier, as I talked excitedly about my new position. And though I hadn't specifically set out to work in the hospitality industry, my key short-term aspirations—to jump-start a rewarding marketing career where I could blend my creative inclinations with my burgeoning business savvy, to work for a company I was proud to represent, and to market products I was passionate about—had come to fruition. Those were pretty lofty goals—especially in an economic climate that precludes much selectivity. Needless to say, I feel fortunate that I can confidently tick each of those boxes and look to the future as I contemplate what I'd like to achieve as I progress in my new career.
Having the somewhat unusual vantage of experiencing life as both a full-time and part-time MBA student, I have new found admiration for those who undertake the first-year curriculum while they work. Switching into the part-time program after completing the core is an entirely different—and much more manageable—experience, I imagine. Aside from the fact that I'm now a seasoned MBA veteran and know the lay of the land, I now have the freedom to take whichever electives I like, which—for me, at least—means I'm generally treading in much more familiar and pleasant waters (read: consumer behavior) than the sometimes turbulent squalls of first year (read: statistics, finance, operations, et al). What's more, the courses I'll be selecting, naturally, are those that are most relevant to my chosen career path. Let me tell you, it makes a big difference when you can apply concepts from class to your work the next day, or call to mind practical examples from your work to illustrate new theories as they arise in class. I took only one class in my first semester as a part-time student, and between that and my full-time job, I had my hands full—I can only imagine taking two of the most feared first-year courses at once while juggling a demanding job and those pesky bits of normal life that must be accommodated. All this to say: First-year part-timers, I salute you.
For me, this year has entailed a complete mentality switch. Whereas last year my identity was defined by being a student first and foremost, this year my studenthood—while still important, of course—is playing more of a supporting role to my new job, which is firmly entrenched at center stage. It will certainly be strange when all my former full-time classmates toss their caps in just a few months and exit student life altogether, while I'm left to complete my part-time victory lap, but I'm not too upset about it. Not only do I already have a job I love; I'll also get another full year of student discounts. Yep, life is good.
In between journal entries, you can keep track of Stephanie's business school adventures at the Business Schools Facebook page. Follow the Bloomberg Businessweek B-Schools team on Twitter.
Before it's here, it's on the Bloomberg Terminal.
LEARN MORE