MBA Applicant: Know Thyself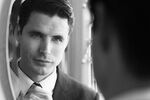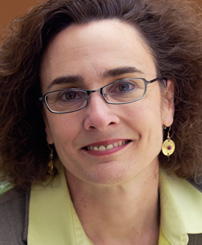 A guest post from Rose Martinelli, the former longtime admissions director at the University of Chicago's Booth School of Business, where she wrote a popular admissions blog, The Rose Report.
I have been thinking a lot about transitions lately. Change surrounds us—the economy, the political landscape, the promise of spring (or at least that's the hope in Chicago). Many of us are asking, "What's next?" Do we need to keep moving forward like this, or is there another way?
Now, I could get all existential and go on and on about the world and life, but instead I'd like to focus on the "us" in all of this. As an individual, where are you? What's ahead? Should you plan for that next step now or wait until you're thrust into the midst of change?
I've coached and counseled hundreds of prospective MBA students over the years. One thing I've discovered is that it is far easier to see the "path" for others than to see our own. While all this may seem like random musings, I would argue that transitions are perhaps one of the most difficult and important phases in our lives that happen repeatedly. If that's the case, why are we so uncomfortable thinking about transitions?
In light of this, I thought I'd offer some basic tools or frameworks that may help remove some of the discomfort while we navigate those unknown pathways ahead. Perhaps the two most important for any aspiring MBA students are these.
Know Thyself: The one thing for sure is that change is inevitable—in ourselves, our homes, our work, the economy, etc. We continually evolve—sometimes linearly, most times not. So in this world of change, keeping track of your own sense of self needs regular attention.
Take an Inventory: Keep a life notebook and write it down; it's a must. While these concepts can be applied broadly, let's just focus on career for this exercise.
• What is going well, and why? What's not going so well? Why not?
• How about the people around you: your boss, your co-workers, your friends? What do they think about you? How would you characterize your relationships with them?
• What thoughts do you carry throughout the day—those little people on your shoulder who say: "You're awesome" or "You're an idiot"?
• What gets you excited? What are your passions?
• Are your strengths bending towards liabilities?
• Are you challenged, supported, and growing?
• What motivates your actions or behavior?
• Are you on track—or is it time to make adjustments?
Fundamentally, this exercise is about owning your life—the good, the bad, and the in-between—and building self-awareness. For MBA students, such self-knowledge will help you choose a school, decide on a career path, even write a better application essay.
Carve out some time to reflect and complete your inventory this week. If you're like me, you might need to remember experiences you've had in order to get started on your list. Let's meet back here in two weeks to talk about next steps. Good luck!
Join the discussion on the Bloomberg Businessweek Business School Forum, visit us on Facebook, and follow @BWbschools on Twitter.
Before it's here, it's on the Bloomberg Terminal.
LEARN MORE