pursuits
The Insane Life of an L.A.-Taiwan-Tokyo Supercommuter
If it's Tuesday, it must be Taipei for this tech CEO
By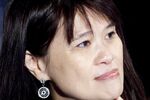 Eva Chen does not commute. Rather, she performs extreme and unnatural acts in the art of showing up for work.
A typical workweek for Chen, the chief executive officer of security software maker Trend Micro, begins on a Sunday night. From her home near Los Angeles, Chen takes calls with Trend Micro's teams based in Asia and prepares for more meetings in the week ahead. At midnight, she hops on a flight to Taipei and arrives in the wee hours on Tuesday morning. After a quick stop at the apartment she keeps in Taipei for a shower and change of clothes, Chen kicks off an executive staff meeting via teleconference at 7 a.m. "A hearty breakfast helps you recharge," she says. "Some rice with fish and miso soup or perhaps steak and eggs."
By 9 a.m. she's in the office, holding court and performing project reviews. "When possible, I have lunch with my mom, continue the meetings until 5 p.m., and head to the airport for a flight to Tokyo." Trend Micro was born in Los Angeles in 1988 and later moved its headquarters to Tokyo. Chen, one of the co-founders, spends Wednesday and Thursday in Japan, conducting meetings with customers, sales partners, and managers. "Now and then, I sneak in a girls' night out with the female employees—no business, just pure fun," she says.
On Friday, Chen makes the trek back to the U.S. on a day flight, spending most of the time doing e-mail and working on presentations. She'll write the occasional blog post as well or paint on her iPad. "Back by noon, I have a few more conference calls with U.S.-based employees and wrap up the week." Her teenage kids then start coming in the door, and Chen strives to dote on them as much as possible over the weekend. "Since I'm around so much on the weekends, my kids' friends all think I'm a stay-at-home mom, and I like that 'fake identity.' "
Beyond her insane travel schedule, Chen's story stands out because of what she represents in the larger context. She's part of a troika of Taiwanese-raised female CEOs who play a very prominent role in the technology world.
Trend Micro is the world's third-largest security company and does about $1.2 billion in revenue per year selling software and services to consumers and businesses. The company's former executive vice president Alice H. Chang is the CEO of CyberLink, another software giant that is based in Taipei. PC makers like Hewlett-Packard, Acer, Dell, and Lenovo bundle CyberLink's software with their machines, so that people can do things like play DVDs and edit media files. From time to time, Chen and Chang can be found playing tennis in Taipei with their friend Cher Wang, the co-founder of mobile phone giant HTC and chipmaker Via Technologies.
Chen does not plan on dialing back her schedule any time soon. She tries to stay sane with weekend fencing and Zumba classes and by exercising at odd times during her travels. "Midnight yoga? Yeah, it helps," she says. Chen has also asked her assistant to accommodate a recent world commuter quirk. "One new restriction is that I don't want to be on a plane whenever Jeremy Lin is playing," she says.
Before it's here, it's on the Bloomberg Terminal.
LEARN MORE