B-Schools Need to Teach Programming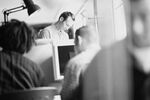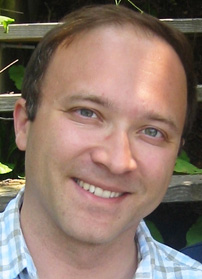 A guest post from Philip Delves Broughton, a former Paris bureau chief for Britain's Daily Telegraph. Broughton graduated from Harvard Business School in 2006 and described his experiences in Ahead of the Curve: Two Years at Harvard Business School (Penguin Press, 2008).
Startup Weekend is a nonprofit that organizes entrepreneurial boot camps all over the world. Participants arrive on a Friday night, pitch their ideas, assemble a team and, 56 hours later (on Sunday night), present to a panel of judges. It's an opportunity for people to feel what it's like to be involved in a startup and to test those ideas they've been noodling on during nights and weekends in their basements.
One of the key factors in helping these weekends work is the balance of participants. Organizers don't just accept people on a first-come, first-serve basis. They seek out a variety of talents, the rarest and most coveted of which is the ability to create software.
People with enthusiasm and business plans for the next great tech company are important. But they remain nothing more without someone to turn those ideas into reality. Developers can transform those 56 hours of a few people bickering over the contents of a PowerPoint slide into a much more productive process of iteration and experimentation toward finding a product and market that fit together.
It still takes a trained developer to build great software, but today, thanks to cloud computing and new software tools, an intelligent person ready to spend a couple of days learning Ruby on Rails should be able to bolt together some basic programs and applications. It's a great skill: one all business schools offering entrepreneurship courses should incorporate into their curricula as both a requirement and an elective.
Every startup entrepreneur today needs to be as familiar with software development as they are with accounting. It's not just that software will be vital to their eventual business. It will also be what they use to test their ideas and discover the right one to pursue.
MBA programs shouldn't be expected to create fleets of brilliant programmers. But they do need to ensure that those who graduate from their entrepreneurship courses are properly equipped to set up a business in a world where technology drives everything.