Georgetown's McDonough Gets New MBA Curriculum
by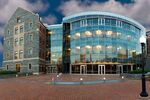 MBA candidates headed to Georgetown's McDonough School of Business can expect longer, tougher classes this fall under a new curriculum unveiled today.
McDonough will lengthen most of its core courses to span a 12-week semester vs. a 7-week modular format. Coursework will place greater emphasis on quantitative and analytical skills, and faculty will introduce new global business content across all classes, says McDonough associate marketing professor Prashant Malaviya.
Eighty-four percent of faculty voted in favor of the changes, which are the most sweeping the program has made since 2006.
"The biggest change is the overall architecture," Malaviya says of the move to semester-long courses.
The school sought feedback from alumni and about 30 employers, including JPMorgan Chase, the FBI, the International Monetary Fund, and Nestlé before outlining the new coursework. Quantitative reasoning and understanding global markets were tops on the list of skills in which graduates should be most competent, according to those surveys.
The school will soon require a new opening course called The Structure of Global Industries. Students will also complete a consulting project with a business or organization of their choice, anywhere in the world. Students previously did an international consulting project, but they were restricted to 13 locations where Georgetown had affiliations.
"If you want to go to Uzbekistan and can design a project there, then we will open that up for you," Malaviya says.
Using employer feedback to reshape course material was also the strategy the UCLA Anderson School of Management used when it announced a new curriculum last year. In that revision, UCLA commissioned Deloitte to survey its top MBA employers, such as Walt Disney, Cisco Systems, and Google.
McDonough and Anderson aren't alone in making updates. Over the past two years, Northwestern's Kellogg School of Management, Harvard Business School, the University of Pennsylvania's Wharton School, and UC-Berkeley's Haas School of Business have also implemented curriculum changes.
Before it's here, it's on the Bloomberg Terminal.
LEARN MORE