Taking Stock of Yelp's Ad Sales
By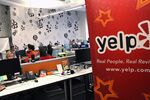 Should restaurants and retail shops buy ads on Yelp? About 70 percent of the review site's revenue comes from local advertising, according to the prospectus Yelp filed ahead of its public listing Friday. Since those ads are the core of Yelp's business, if they don't work, it's bad news for merchants and investors alike. While 529,000 businesses have "claimed" their free Yelp listings, only 19,000 of them pay to dress up their profiles and place ads on other Yelp pages.
Businesses spend an estimated $136 billion on local advertising. Much of that money goes to newspapers and the Yellow Pages, though a growing share is spent online. Yelp bills its strength as reaching "potential consumers at the specific moment when they are searching for a local business" and appears positioned to gain from that growth.
"The discovery of business products and services has absolutely moved online," says Niel Robertson, founder and chief executive of Trada, which helps small businesses advertise on search engines and Facebook (though not on Yelp). Robertson, who once opened restaurants in Boston and Boulder, Colo., said a decade ago he would advertise in the Boston Globe and other papers. Now a restaurateur opening a new brunch spot can advertise on a smorgasbord of sites to reach diners when they're looking online for places to eat, not just when they're reading a newspaper.
Two of Yelp's biggest competitors, Google and Facebook, are also hungry for local ad dollars. Unlike Google search ads, which cost buyers only when someone clicks on them, Yelp advertisers buy contracts to display a certain number of ads, whether or not anyone clicks. Rocky Agrawal, a blogger and marketing consultant in San Francisco, says Yelp essentially gouges small business customers too unsophisticated to know better. (Yelp, which is in a quiet period before its IPO, declined to comment for this story.)
Writing in VentureBeat, Agrawal calculated that Yelp is charging businesses $367 to $600 per 1,000 ad impressions, based on rate quotes forwarded to him by an unnamed business. "They're about 1,000 times more expensive than typical online advertising rates," he told me. Compare that with Facebook ads that cost pennies but don't entice many people to click.
Yelp's cost is higher partly because "Yelp advertising is sold and not bought," Agrawal says. Unlike Google and Facebook, where businesses design ad campaigns without ever interacting with a human being, Yelp relies on a sales force and call centers to reach local businesses.
There's little in Yelp's filings to gauge how effective its ads are for the businesses that buy them. Reviews and visitors have climbed, as have paying advertisers and the number of businesses that have "claimed" their free Yelp listings. All that growth has taken place as Yelp expands into new cities, however, so it's hard to infer whether the site is retaining customers and persuading them to increase their advertising spending. How the company, which has yet to turn a profit, will do after its IPO depends on it.