Recruiter Q&A: Bain's Mark Howorth
by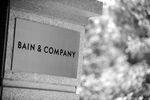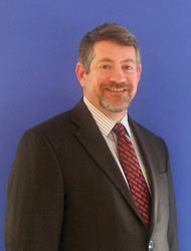 This is part of an an ongoing series of  Q&As with recruiters from top MBA employers. This week we bring you edited excerpts of the conversation Bloomberg Businessweek's Erin Zlomek had with Mark Howorth, senior director of global recruiting at Bain & Co., which hires MBAs from 30 business schools across the globe.
Tell us more about Bain's MBA hiring program.
We recruit from top MBA programs around the world for positions at 48 offices in 31 countries. We scout talent for the firm's summer associate internship program and full-time consulting positions.
A newly-minted MBA would join as a consultant. He or she would work as part of a team and solve business problems by analyzing data and translating that information into tangible results. Top performers move on to become case team leaders, followed by manager, principal and eventually partner.
Where do you recruit MBAs?
We continue to hire from the top 30 global business schools, however we are also exploring other sources, including new MBA programs (especially those outside the U.S.) and other graduate programs.
What areas of your business do you expect will take on many of your new MBA hires over the next two to three years? Do you expect the total number of MBA hires to increase or decrease this year?
Last year we hired more consultants than in any time in our past, and we expect to hire the same or more this year.
We expect high single-digit growth in 2012, with strong demand for Bain's work in the oil and gas, minerals and mining, healthcare and financial services industries. In terms of practice areas, our ongoing work on customer loyalty continues to reinforce our leadership in this area. We also expect strong growth in the year ahead for our organization and performance improvement practices.
We're hiring across all geographies. Growth has been high in markets like Germany, Spain, the Nordics and the U.K. Growth in developing markets is also robust. In the Asia Pacific region, we entered 2012 coming off a record quarter and with strong demand from our core clients.
Tell me about your ideal MBA hire. What kinds of prior work experience and educational backgrounds have high appeal right now?
We look for people with a wide range of educational and work experiences.  It is important that the individual has demonstrated a track record of creating change in their past situations.  We look for people who have challenged themselves and show strong intellectual and analytical skills.  Those people might have majored in art, history, economics or engineering.  It is much more important to us to see what the person did in their job rather than who the exact employer was.
What should a job candidate know about your company before he or she takes part in an on-campus interview?
During our interviews we ask the candidate to address business situations, and we evaluate whether they can come up with a logical response that can be implemented.  We hope that the candidate has the ability to break a problem down and figure out how to solve it, but at the same time has an appreciation for what is practical. Candidates should also know that while this is a great learning experience, it is also very hard work. They should ask themselves before they apply if they enjoy the pace and challenges of the type of work we do.
What percentage of your MBA interns typically receive job offers at the end of their internships?
About 90 percent.
Why should an MBA candidate want to work for your company?
Bain presents phenomenal future career potential whether at Bain or elsewhere. We are also committed to making a social impact locally and globally: we combine company-wide initiatives with grassroots efforts spearheaded by people who are encouraged to pursue their personal passions.
Before it's here, it's on the Bloomberg Terminal.
LEARN MORE