OK, Consumer Advocates: How Would YOU Set Bank Fees?
By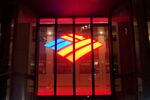 Here we go again. Bank of America reportedly is testing new ways to charge consumers for checking accounts. JPMorgan Chase says 70 percent of its customers with less than $100,000 in deposits and investments will be unprofitable, and it would "celebrate" account fees as high as $20 a month. And today the Consumer Financial Protection Bureau starts taking consumer complaints specifically about checking accounts. With all the hubbub, we asked several consumer advocates, if they had a magic wand, how would they set what banks charge consumers for services?
Above all, the advocates say the pricing must be transparent for consumers. "Hidden fees are one of the worst problems," says Ed Mierzwinski, consumer program director at U.S. Public Interest Research Group. "If we have clear fees, then we have the ability to comparison shop." Mierzwinski points to research, and the Government Accountability Office confirmed, that many banks don't provide the pricing info they're required to give customers under the Truth in Savings Act.
Pamela Banks, senior policy counsel at Consumers Union, says bank fees should relate directly to the services consumers use. She says when banks bundle services together, some consumers can end up paying for things they don't need, in effect "subsidizing" the programs for other customers. For example, she doesn't approve of the way banks charge more to consumers who have only checking accounts than to customers who have multiple lines of business with the bank, even though those customers are using more bank services. "Why should I have to pay the fee for someone who is wealthy or has more means than I?" she asks. She favors a "menu that they can select from and get what they need."
Kathleen Day, spokesman for the Center for Responsible Lending, says all fees, even transparent ones, shouldn't be "punitive," meaning that they shouldn't trap customers in problems. She cites bank high-interest payday loans and overdraft fees as examples of problematic fees that "pound customers into the ground" because they can add up so quickly and let customers dig themselves deeper into holes. Day says she has empathy for Bank of America, which doesn't offer either payday loans or overdraft fees, and then in the fall had to back down from plans to introduce a clear, flat $5 fee for using debit cards. "You could argue that it is a more transparent pricing mechanism," she says.
As pricing becomes more transparent, consumers may have to adapt to the sticker shock of seeing costs upfront for services that used to be hidden, Day says. "It may take the public time to get used to having fees à la carte."
Before it's here, it's on the Bloomberg Terminal.
LEARN MORE