Obama's Red Tape Fight Is Flailing: GAO
By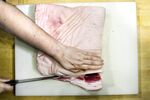 Most people in Washington who talk about cutting down on wasteful government spending are just paying lip service to the idea. Tom Coburn is a true believer. The senator from Oklahoma has been railing against earmarks and pointless spending with single-minded fervor since he served in the House in the '90s, and goes so far as to check himself with what he calls a "Pork-Busting Scorecard." The exhaustive list on his website details every waste-busting amendment he's proposed, and passed. (He claims his efforts have saved taxpayers "at least $129,090,750,000," and counting.)
This week one of Coburn's crusades came to fruition. The Government Accountability Office published a massive 426-page report chronicling, in pitch-perfect Washington-speak, "Duplication, Overlap, and Fragmentation." That is, all the ways the administration is wasting taxpayer money by doing the same thing again and again across various arms of government.
The GAO must put together these reports every year thanks to an amendment Coburn tucked into a 2010 bill on the debt limit.
This year's takedown is rife with examples of waste. There are 39 programs across four different government agencies that help Americans buy, sell, or finance a home and 94 different initiatives across 11 agencies that are supposed to convince the private sector to build "green buildings." American officials train foreign officials to look out for travelers using fake passports and visas, yet seven different groups in three agencies are providing the same training to the same foreign officials. (Does it sound like I'm repeating myself?) Last year the administration spent $787 million to do background checks on people who wanted to work for the federal government. The process is painfully slow: The government could save time and money, the GAO says, by sharing background check systems rather than having each agency reinvent the wheel.
The Obama administration has its own "Campaign to Cut Waste." Last year, Obama mandated through an executive order that all agencies "hunt down and eliminate misspent tax dollars." The agencies came back with $10 billion in potential cuts, many that could be netted by cutting down on paperwork.
But the GAO says the administration hasn't made a ton of progress. Of the 81 areas listed as "overlapping" or "duplicative" last year, GAO officials say the administration made some progress on 74 percent of them, but only fully addressed 5 percent. Coburn says his colleagues need to step up. "GAO has effectively handed us an entire menu of solutions," says John Hart, his spokesman. "Now all Congress has to do is exercise the political will to put them in place."
Before it's here, it's on the Bloomberg Terminal.
LEARN MORE