business
Growing Home Care Industry May Have to Raise Pay
By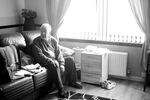 The fastest growing jobs are also the least glamorous. The United States will add 1.3 million health and personal care aides by 2020, according to Labor Dept. projections released this month. That represents a 70 percent jump, greater than any other occupation. Such workers make about $20,000 per year.
If these are the jobs of the future, who are the employers? They're overwhelmingly small businesses. There are about 22,000 home health care establishments, and the largest control less than 5 percent of the market, according to an analysis of the industry to be released Wednesday by FranData. The Arlington, Va., company produces market research reports for the franchise industry.
Franchisors, who license a brand and a business process to independent operators, are clamoring to capture the business of assisting senior citizens who want to remain in their homes. There are more than 60 brands selling home health care franchises, according to the report. Many of them have been franchising for only a few years.
How those companies will treat their growing workforce is a big question for the industry. The report notes that "many direct-care workers involved in personal care lack the training and support necessary to provide quality at-home care, such as administering medications. The poor working conditions and low salaries, at a national median of $8.8 [per hour] … contribute to a high staff turnover rate."
Employers in many states have been exempt from providing home care workers minimum wage and overtime pay under a 1975 law that considers them "companions." The Obama administration wants to repeal that exemption. In its proposal, the Labor Dept. notes:
Studies have shown that the low income of direct care workers including home care workers continues to impede efforts to improve both jobs and care….
Moreover, the workers that are employed by home care staffing agencies are not the workers that Congress envisioned when it enacted the companionship exemption, i.e., neighbors performing elder sitting, but are instead professional caregivers entitled to [Fair Labor Standards Act] protection.

For-profit placement companies not associated with hospitals or other care providers have come to dominate the industry, from 2 percent of Medicare-certified agencies in 1975 to 68 percent in 2006, according to the Labor Dept. As FranData also notes, they're overwhelmingly paid with public funds. Three-fourths of home health care revenue comes from public programs like Medicare and Medicaid, and pressure to control the cost of those programs could cut into the industry's profits, the FranData report warns would-be franchise buyers.
Industry groups such as the National Association for Home Care and Hospice want Congress to preserve the labor law exemption, arguing that increasing wages without increasing reimbursement could make care unaffordable.
Fears that raising worker pay will reduce access to home care are overblown, says Rebecca Givan, an assistant professor at Cornell University's ILR School. "It will raise wages for the very, very lowest paid of these home health care workers," Givan says. They're mostly women who are the main earners in their households, she says, and "many of them are relying on public assistance."
Many home health care agencies already pay their workers minimum wage and overtime, though. "There are many high-road employers that this won't affect at all," Givan says.
The businesses using the exemption are essentially being subsidized three times by the government: they get paid by public programs, they pay workers wages that would be unlawful without the "companionship" exemption, and those workers in turn depend on government aid to supplement their low pay. If wages rise and reimbursement rates don't, that may jeopardize profits for those companies. "It's generally some of the highly profitable staffing agencies that may be affected," Givan says.
Before it's here, it's on the Bloomberg Terminal.
LEARN MORE