What It Takes to Kill a Regulation
By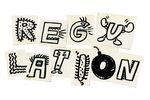 "Over-Regulated America," a recent Economist cover story that takes on one of the most divisive themes of the Presidential race, has generated a lot of buzz, attracting 500-plus comments and making its way to the blog kept by Speaker of the House John Boehner.
As I wrote recently, regulations often create just as many jobs as they kill.
Still, anyone who's spent time in Washington would agree with The Economist that there are various ways the federal government could cut down on red tape. Among the solutions proposed by the magazine, the best is a sunset clause that would require all major regulations to be reevaluated every 10 years. President Obama alluded to the benefits of such a clause with an awkward joke during his State of the Union address last month. "We got rid of one rule from 40 years ago that could have forced some dairy farmers to spend $10,000 a year proving that they could contain a spill," the President said. "With a rule like that, I guess it was worth crying over spilled milk."
It was an interesting example for Obama to highlight, because even though his administration did wipe part of the regulation off the books it took years, i.e. plenty of red tape, to do so.
The 1973 Spill Prevention Control and Countermeasure rule laid out ways businesses that handle oils, including milk fats, are supposed to prevent spills. The Environmental Protection Agency apparently looked the other way for decades when it came to milk, but in 2008 dairy farmers heard the agency was planning to step up enforcement. Irate producers from across the U.S. began shuttling to Washington to lobby the EPA and Congress for an exemption to the rule, which they feared would add costs to their operations and hamper sales.
The EPA ended up reexamining the rule and calculating it could cost dairy producers $140 million a year. The agency proposed the exemption the industry wanted five days before George W. Bush left office and then followed the standard protocol of asking for public comment before issuing the final rule. Months passed without any action on the milk rule under the new Obama administration. It wasn't until April 2011—three years after the dairy farmers began protesting—that the exemption went into effect.
"We were told it could be soon," says Jamie Jonker, of the National Milk Producers Federation, who lobbied for the change. "As you can [see], 'soon' has a different definition to different people."
Before it's here, it's on the Bloomberg Terminal.
LEARN MORE