From Talking Cats to Bill Maher, Online Comedy Goes Pro
By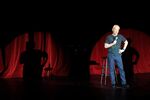 At 7:30 Pacific Time tonight, Bill Maher takes the stage live—and online. Yahoo! will stream his stand-up performance, CrazyStupidPolitics: Live From Silicon Valley, live and for free to drum up interest in its new comedy Web channel, which will feature original, professionally produced content to lure the Internet's slap-happy audiences.
"[I]t's free. Because let's face it, you'd just figure out a way to download it illegally," Maher writes on his website.
The sold-out performance, which takes place at the San Jose Center for the Performing Arts before an audience of 2,400, will also be available on Yahoo after the show. Since announcing the comedy channel in December, Yahoo has promoted Maher's show with online ads and social media, including a Facebook page.
"We are focusing on fresh, original voices like Bill and our other original programs with the Yahoo! Comedy Channel to continue to provide our consumers and advertisers with the best premium content on the Web," says Erin McPherson, vice president and head of video at Yahoo.
Yahoo's effort is the latest to bring professional comedy content online. Once limited to home videos of pets, kids, and campy dancers, the universe for online humor is evolving. Popular—and profitable—websites such as FunnyorDie.com proved audiences' and advertisers' appetite for professionally produced content.
Internet giants such as Yahoo and YouTube are partnering with the production companies and comedians to claim a share of the audience on humor sites, which drew an average 55.8 million monthly U.S. visitors in 2011, according to Web analytics company comScore. Comedy surpassed even news as the most watched online video content in a 2010 Pew Research Center survey.
"With the proliferation of smart phones and tablets, more comedy content can be consumed. It lends itself so readily to shorter content," says McPherson.
Starting in March, Yahoo's comedy channel, supported by ads, will exclusively present new three- to five-minute series. It has partnered with Lorne Michaels' Broadway Video to host "7 Minutes in Heaven," a series that premiered in July 2011 in which Saturday Night Live writer Mike O'Brien talks with celebrities in a closet. It will also feature Funny or Die's "First Dates with Toby Harris," which follows a character played by comedian Seth Morris on a date in each video. Other content partners include Principato Young, Electus, and David Morgansen.
"The potential to monetize video now seems real," says Paul Verna, senior analyst at eMarketer. "Having [video] professionally produced is a better bet because advertisers don't want unpredictability. They want to know the content they are advertising against won't be offensive or inappropriate for their consumers."
Yahoo will also license content from humor sites such as The Onion and Break.com, the top humor site in the U.S. with more unique visitors than Comedycentral.com, Collegehumor.com, or FunnyorDie.com, according to comScore.
Google reportedly invested $100 million into starting original content channels supported by ads on YouTube. It is gradually rolling out such comedy channels as My Damn Channel: Live (featuring a weekly, live 30-minute show and daily, live 10-minute videos), the Onion (satirizing reality TV, YouTube personalities, and antique road shows), the Official Comedy Channel (stand-up), and Walter Latham Comedy (stand-up and a series).
Says McPherson, "I think there are inroads [with professionally produced content] that have been paved, but there is a lot of room to go."
Before it's here, it's on the Bloomberg Terminal.
LEARN MORE