Why Google's Gotten Itself into Another Privacy Flap
by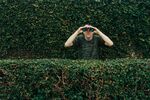 It's another day in Silicon Valley, which must mean another condemning report of an alleged privacy violation by a major Internet company. This time, the Wall Street Journal exposes Google circumventing the do-not-track default setting on Apple's Safari Web browser.
The article, based on research by Stanford's Jonathan Mayer, reveals that Google employed special software code to track users' activity across a variety of websites, even though Apple's Safari Web browser is designed to prevent such tracking. Google's ultimate, insidious goal, according to the article, is to determine whether Safari users also use Google's social network, Google+, and to serve more targeted ads based on their interests. A Watergate-level plot, this is not. But it does look bad for the search giant; the company is already taking heat over a revised data sharing policy across its services and was trying to position itself as a progressive actor on user privacy.
When alerted about the report by the newspaper, Google meekly retreated and disabled the code. The Electronic Frontier Foundation, a civil liberties group, took the opportunity to reiterate its advocacy for do-not-track legislation. Even Microsoft weighed in with a condemnation of its chief rival. A letter from Congress to Google Chief Executive Officer Larry Page, and a hand-slap by the Federal Trade Commission, will no doubt be forthcoming as well.
John Batelle gets to the heart of the matter here. Apple's Safari, unlike other popular Web browsers, breaks with the conventional premise of the free Web: that companies like Google can profit on their free services with valuable, relevant ads. Without those ads, the Web as it is currently structured no longer functions. Apple's possessiveness of the iPhone and its users is a major reason why the mobile wars are being so fiercely fought. Companies like Google and Facebook—which still does not advertise on its iPhone app (something it had to disclose as a warning in its S-1 filing)—are worried their business models break in a closed Apple universe. With Apple's rise and increasing hegemony in the mobile world, it's no wonder they are fighting like mad—and resorting to some trickery—to preserve their business models. It's why Google developed Android, and it's why we are likely to see rival phones from the likes of Facebook and Amazon.com. These companies want to maintain their direct relationship with customers, without Apple standing in the way.
It's also becoming clear that companies like Google and Facebook are not truly able to protect our privacy. They claim to give users tools to limit ad-targeting, but the reality is they are in deep trouble if their users, en masse, take advantage of that option. It's no surprise but the do-not-track setting on the Web is often like the "close door" button on elevators—it's there just for our peace of mind.
Before it's here, it's on the Bloomberg Terminal.
LEARN MORE