Kickstarter Clone Artspire Teaches Artists Business Skills
By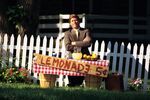 Fundraising website Kickstarter makes it easy for creative types to raise money from strangers for art installations, films, CDs, and myriad other projects. Its simplicity is appealing: You post a description of what you want to do, set a fundraising target and deadline, and then get your Facebook friends and Twitter followers to contribute. In 2011 the site handled about $100 million in pledges.
Kickstarter has also inspired dozens of copycat sites, including one called Artspire, which is backed by the New York Foundation for the Arts, a 41-year-old Brooklyn nonprofit that has supported such artists as Meredith Monk, Suzan-Lori Parks, and Spike Lee.
Aware of the chilling effect the financial crisis has had on arts philanthropy, NYFA launched Artspire about a year ago for professional artists whose projects get the foundation's approval. "You began to see traditional funders, whether they were foundations or governments, change their priorities, reduce their portfolios, and have less resources themselves," says NYFA Executive Director Michael Royce. "The reduction in available funds for individual artists has been very significant."
In theory, Artspire's donors can have much deeper pockets than the typical Kickstarter enthusiast. Few corporate funders or big foundations, such as the National Endowment for the Humanities, the Ford Foundation, and the Rockefeller Foundation, give directly to individuals, preferring instead to go through tax-exempt groups like NYFA. Artspire allows them to designate funds directly to projects they like, and it allows artists to solicit money from big donors more easily. (Friends and others can also make small donations via Artspire, just as they can on Kickstarter.)
So far, this advantage hasn't translated into Kickstarter-like numbers: Some 320 artists have raised $4.6 million through Artspire, which takes an 8 percent cut of donations to help pay NYFA's 20 full-timers and 10 part-timers. Kickstarter waits until projects achieve their funding target to take its 5 percent cut, and its payment processor also charges credit-card fees of roughly 3 percent to 5 percent, according to the site.
Royce says a goal of Artspire is to get artists to think of themselves as entrepreneurs. "We do believe in giving artists direct grants to give them the time to engage in the creative process," says Royce. "But we also know it's critically important to give them professional development training in entrepreneurial skills … to be successful in their business." Artists using the site are encouraged to enroll in courses on intellectual property rights, marketing strategy, and financing, and call NYFA's expert hotline for expert advice, among other resources. Says Royce: "We give them the infrastructure that Kickstarter doesn't give them."
Before it's here, it's on the Bloomberg Terminal.
LEARN MORE