Why Cisco's in a Tizzy over Microsoft's Skype Purchase
By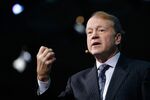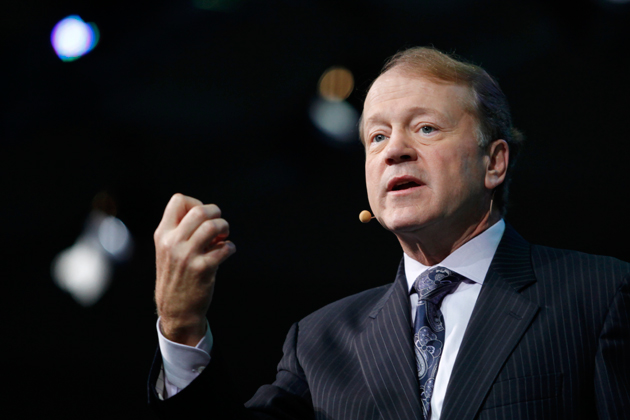 Cisco Systems fired off a 500-word blog post on Feb. 15 detailing its objections to Microsoft's acquisition of Skype. But only one word in the complaint really mattered, and that's Lync.
For the unfamiliar, Lync is Microsoft's play in the so-called unified communications space. It's a software package that handles instant messages, video conferencing, phone calls, and meeting coordination. More than that, Lync functions as something of a virtual assistant, letting people know when you're away from your desk or on the phone, and serves as a supercharged corporate directory.
The software has been around in various flavors for a few years, but as of late it has really taken off. The number of people using Microsoft's voice technology in corporations grew about 250 percent last year, while Lync revenue has risen by double digits each quarter over the same period. It's one of the fastest-growing software products in Microsoft's history.
Cisco already had a beef against Lync because it sells rival unified communications products that range from IP phones to such things as WebEx and video conferencing systems. But what really has Cisco in a tizzy is the idea of Microsoft uniting Lync with Skype. So on Wednesday it filed an appeal with the European Commission, asking for restrictions to be placed around Microsoft's Skype purchase. (Microsoft closed the $8.5 billion acquisition of Skype last October; Cisco's lawyers sure take their time writing briefs.)
Cisco apparently wants to ensure that Microsoft's voice and video services work with those from rival companies, so that a worker on Skype/Lync can hold a call with a worker on Cisco's services. To prove its commitment to this idea, Cisco says it has "demonstrated interoperability" between its products and those from Polycom. It's not exactly the strongest support case, but the truth is that both corporate and consumer video-conferencing players have shown little interest in linking their services—for obvious reasons.
What makes the Skype/Lync pairing particularly daunting to rivals is the bridge that this software would create between the corporate and consumer worlds. There's this idea of a patient being able to contact a doctor's office via Skype to make an appointment while tapping right into the doctor's corporate phone and calendaring systems via Lync. If Microsoft really could make a crossover voice and video service, it would rattle Cisco, Google, Apple, and plenty of other companies.
In a perfect world, Cisco no doubt would love to have acquired Skype and then inflicted the same kind of competitive pressure. Like Microsoft, Cisco has billions of cash dollars overseas and could have easily gobbled up Luxembourg-based Skype. Cisco, though, makes most of its money selling equipment to telecommunications carriers that remain nonplussed by Skype's ability to provide free, Web-based calls. This made a Skype purchase a nonstarter.
Before it's here, it's on the Bloomberg Terminal.
LEARN MORE