Buffett's New Stock Picks
by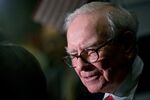 The Oracle of Omaha has looked into his crystal ball and seen some good omens in media's future. Warren Buffett's Berkshire Hathaway bought shares in Liberty Media, which owns Starz TV, and quadrupled its stake in DirecTV, to 20.3 million shares, according to regulatory filings that outlined the company's $66 billion in holdings as of Dec. 31.
Berkshire also bought into dialysis provider DaVita and boosted its stake in Wells Fargo. The changes seem to reflect the new influence of Ted Weschler, 50, the former hedge fund manager Buffett hired in September to help manage investments. Weschler invested in both Liberty Media and DaVita at his old firm, Peninsula Capital Advisors, which he wound down when he joined Berkshire.
The new filings also show that Berkshire added to its stakes in CVS Caremark and General Dynamics —investments the company first made under the guidance of Todd Combs, 41, the portfolio manager Buffett hired in 2010. Buffett, 81, has said he'll focus on Berkshire's largest stock holdings while Combs and Weschler direct smaller investments.
On Feb. 9, Buffett said stocks are the way to go and that investors should stay away from bonds and gold. His investments bear out his preference for equities. Through returns and new investments, the value of Buffett's stock holdings grew, from $52.5 billion at the end of 2010 to $66.2 billion a year later.
Before it's here, it's on the Bloomberg Terminal.
LEARN MORE