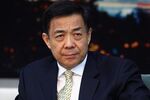 The events, as recounted on China's Internet, read like a movie thriller: A charismatic and ambitious party leader famed for his crackdown on China's mafia and his campaign to re-popularize Mao-era "red" songs, sends dozens of police cars in pursuit of his erstwhile ally, the crime-busting former chief of police who may hold incriminating information on him. If at least one online version is to be believed, this tough cop on the lam donned the garb of an old woman to make his escape to a nearby U.S. consulate, fearful for his life and hellbent on defecting—or at the least, finding a temporary safe haven. Authorities from China's state security service then swoop in, scoop up the martial arts-trained fugitive, and book him on a one-way flight to Beijing for investigation.
The stars of this apparently real-life drama are Chongqing Party Secretary Bo Xilai, 62, and his former police chief and deputy mayor, Wang Lijun, 52. The plot has unfolded in a very public way, with a surprising degree of tolerance shown by the mainland's Internet censors. That's bad news for China's top leaders, who had been hoping for few surprises and no controversy in the run-up to a sweeping Communist leadership transition that is slated to happen this fall, during the 18th Party Congress.
It is unclear what fate will befall the populist party secretary. His once almost-certain ascension to the now nine-member Standing Committee of the Poltiburo, China's top leadership body, may not happen this fall. Some speculate that central government authorities are now investigating Bo for corruption, with Taiwan's United Daily News reporting recently that Zhou Qiang, a lesser-known party official now running Hunan province, could replace him. Others point to the fact that Bo hosted Canadian Prime Minister Stephen Harper in Chongqing last weekend as evidence of his likely political survival.
The official response from Beijing so far has been to confirm that Wang indeed spent hours in the U.S. consulate in Chengdu, Sichuan, and that he is now under investigation on unspecified charges. (The U.S. State Department also confirmed his visit.) Earlier, the Chongqing government had said Wang was under "vacation-style treatment" for an illness, spawning a new Internet meme as netizens across China mocked the phrase. But the still-unfolding political theater suggests that Beijing's self-touted efforts to institutionalize and rationalize succession in its one-party state are far from complete, which could prove a serious problem for the world, say such China-watchers as Feng Chongyi, a professor in China Studies at the University of Technology in Sydney.
Need Paramount Leader—or Transparency
It all demonstrates how China's ruling cadres "are still thousands of miles away from so-called intra-party democracy," such as holding internal Communist Party elections to appoint key officials, says Feng. "To maintain or ensure stability, you at least have got to have one of two things. You have to have open, transparent rules for everyone to abide by; then, if everyone plays by the rules, there will be some sort of stability. Or you need a paramount leader like Deng, or Mao before him. Then everyone listens to him and when he makes the final decision, everyone follows it. But now neither is available in China. There is no paramount leader that everyone obeys and there are no open or solid rules that top leaders abide by. So instead, stability has to rely on balance of power between different factions," Feng says.
China's vying senior bureaucrats are roughly split between the so-called princeling faction, or children of former revolutionary leaders—a group that includes Bo and Xi Jinping, a likely next party secretary and president—and a second group associated with China's Communist Youth League. Outgoing President Hu Jintao is a key representative of the latter group, as is probable future premier Li Keqiang, say analysts.
The situation is complicated by the fact that many officials hold shifting dual allegiances. And the relative openness allowed on the Internet to discuss Bo and Wang's fate suggests that the outcome of the factional war is far from being decided, says Northwestern University political science professor Victor Shih. Otherwise, all comments on the incident would have been scrubbed from websites, he says.
More worrying, says Shih, is the fact that Beijing has not yet publicly reprimanded Bo for his apparently unauthorized decision to dispatch perhaps 100 police officers from one political jurisdiction to another (from Chongqing to Chengdu, the capital of Sichuan, a few hours drive away), where they surrounded the U.S. consulate. "It's as if the governor of Ohio has just sent armed forces across the border into Indiana. What would that say about the stability of the U.S. and what does this say about the future of China?" asks Shih. "A door has been opened to using highly unconventional means to settle conflict in China." And that could end up being "highly disruptive to stability," he warns.
Before it's here, it's on the Bloomberg Terminal.
LEARN MORE